What do you get when you mix the Purple Pieman from Strawberry Shortcake, a big smile, a bucket load of positive energy and some Tom of Finland realness? Stephen Charles Lincoln, aka MadLincoln. This 47-year-old New York City resident is a self-proclaimed protein baker by day and a leather man by night.
Lincoln, before we get down and dirty, let's talk about something sticky and sweet like cookies. You sell cookies, brownies and even blondies with a higher percentage of protein. How did you come up with that idea?
"Well, I've been teaching group fitness for years and I lost 82 pounds (around 37 kg's) by teaching 28 classes a week. But I still had a craving for something sweet. So in 1999 I was standing in one of the big chain coffee shops and looked at the glass case. Everything in there was croissants and muffins, and everything was high carb and no protein. There were also protein bars for sale but they had 50 grams of protein, which is way more than you need and they would last a year on the shelf. I saw a need there and so I thought 'let's make a cookie that's freshly baked every week, has 10 grams of protein and actually tastes good.' And that's how it started."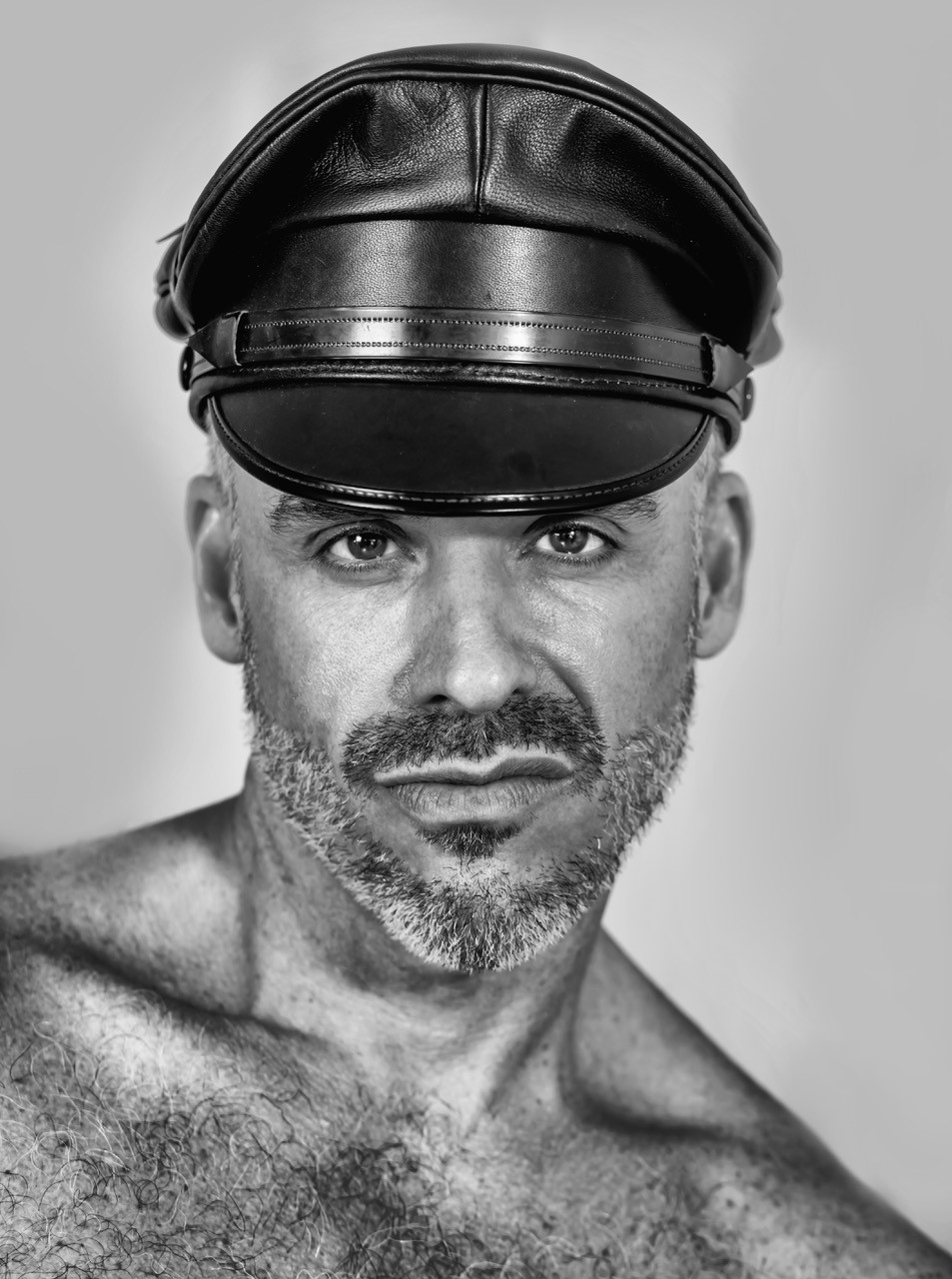 You don't only rock in a chef's hat, but you also look amazing in leather chaps. When did you discover you were into leather?
"I was born in Walnut Creek, California. In high school we would get on BART, which is the subway going to San Francisco. I had seen the artwork of Tom of Finland and in San Francisco I met men living out that idea, 24/7 from what I could see. I thought that was great dedication and interesting. The leather scene for me is connected with hyper-masculinity. When you go out in leather, it feels like you are part of a tribe. A tribe I feel at home with.
You have a certain style and energy which attracts other people. It's the excitement of wearing it and the effect it has on others. And I might not be dressed in leather 24/7 like those guys in San Francisco, but there's an element of it in everything I do. Just take a look at my Instagram and you'll see what I mean."
What's the appeal of leather for you?
"I like the masculinity of it and the way it looks. I love someone dressed head to toe in it. I like the look of a cross harness over a button-down shirt or a harness without a shirt. And I love the smell, the texture and the permanence of leather. The irony of it is that I have a minor in animal liberation from San Francisco State. I'm a former avid animal rights activist. I say this a little tongue in cheek, because now I do eat meat. I also love how long leather lasts. I own harnesses that I have had for twenty years.
I keep adjusting them and start wearing them differently."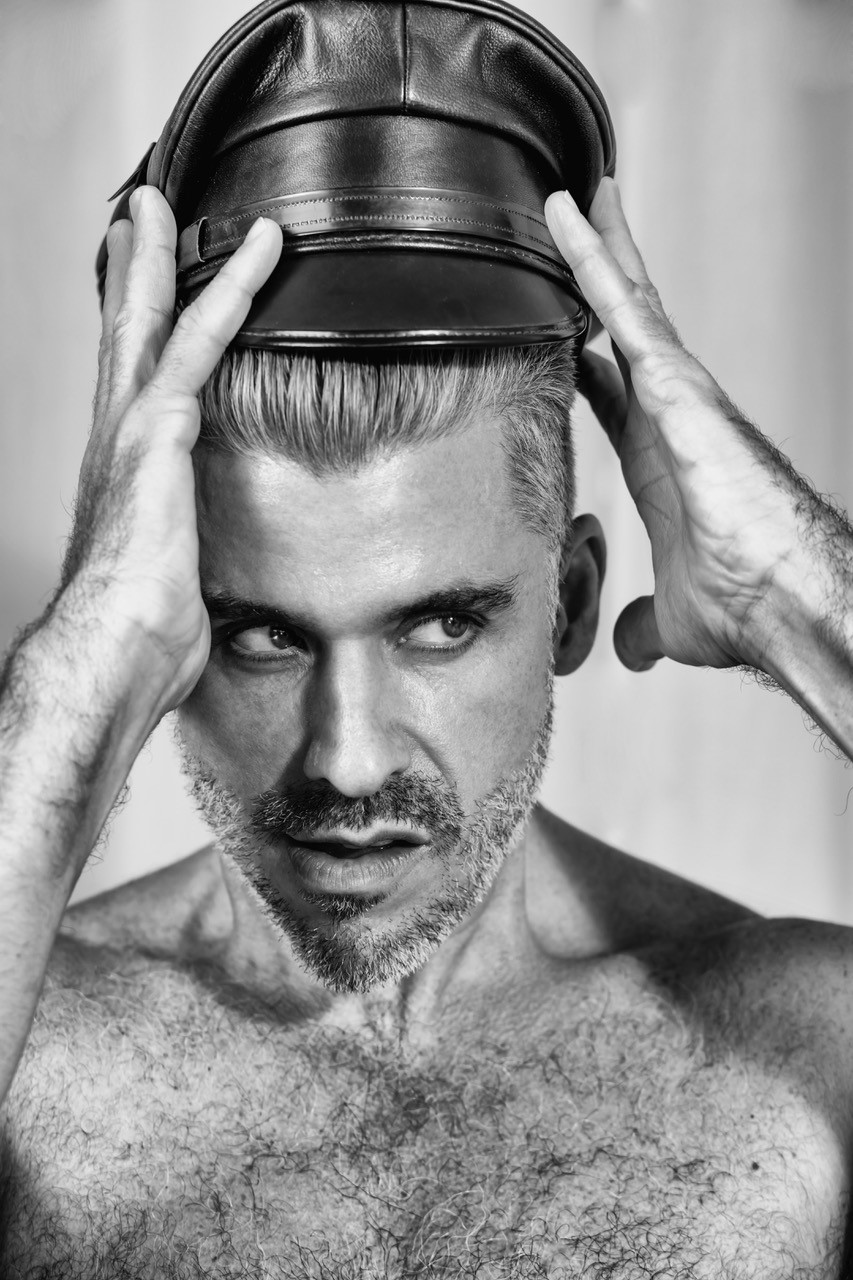 Photographer:  Ivan C Morales
IvanCMorales.com
@IvanMoralesPhoto on Instagram
Do you have any party tips for leather men visiting New York?
"There's a really great once-a-month party called Brüt, which is New York's largest monthly leather party. Also, if you like good music and a little more of an underground sexual edge, Harder's the party for you. The guy who's doing it is bringing Berlin to New York and I respect that. And you can go to the Eagle any night of the week and wear whatever you want and find whatever you wanna find. In my opinion it's not just about the party. It's about what you bring to it. Don't sit back and expect to be entertained. Bring some energy and good vibes and you'll have a great time."
New York's premier leather bar continues its tradition of having the hottest men and serious cruising on three floors. The Eagle NYC bar on 28th St. between 10th and 11th Avenues has been the de facto meeting place for those embracing the leather/Levi/kink lifestyle, for over 40 years. For the less adventurous, the roof deck is a great place to hang and enjoy cocktails for 8 months of the year.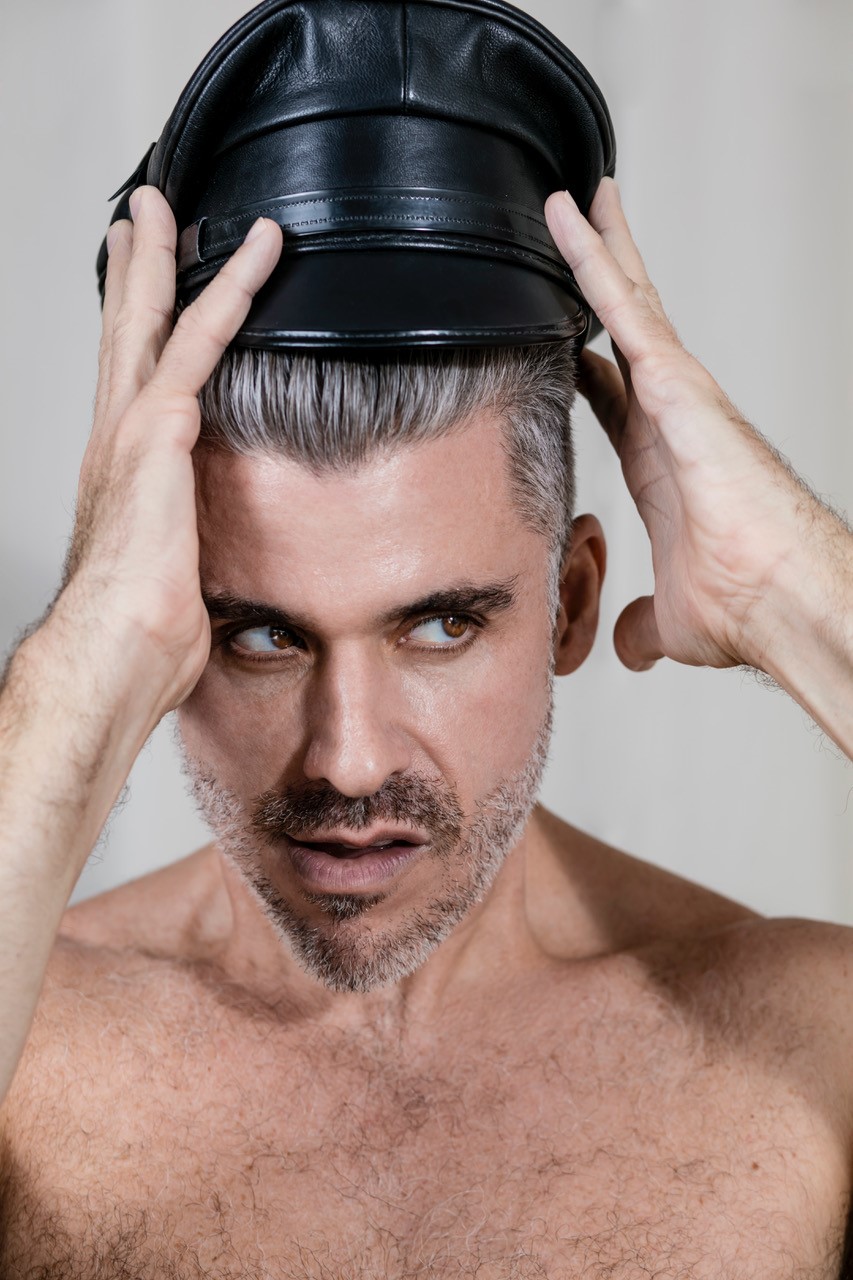 WANT TO KNOW MORE
ABOUT LINCOLN?
Check out his Instagram @madlincoln,
visit his Protein Bakery online at www.proteinbakery.com
or hop over to his newly opened store in New York City on 144 W. 19th Street.

Tell him Wings sent you!