Incredible but true, this year ROMEO celebrates their 20th birthday.
We've asked the founder of ROMEO the most common question:
"How did it all start?".
Let me answer that question and take you on the journey of ROMEO from the beginning and share some of our future plans.
As you know, Germans like to plan, but ROMEO was born through sheer coincidence with a friend of mine. We both wanted to hook up with other men. Being country students who enjoyed Berlin's gay nightlife, we wanted to make an escort website. Why? Honestly, I cannot remember. After dropping out of my computer science degree I had some basic programming knowledge and our website was born (Erados).
Our little garage where it all began »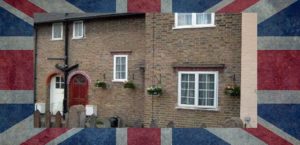 I went to London seeking fun. Online dating already existed, but it was still very early days; complicated, limited and expensive. To make it worse, every day it rained. Stuck indoors, being a young horny guy and seeing the opportunity to improve online dating, our first rudimentary "GayROMEO" came to life…
THE FIRST WILD YEARS
Although GayROMEO hadn't taken off in London, when I returned to Berlin it quickly became popular among my friends. Being a member of the travel-loving fetish scene probably helped the word spread!
First version of Gayromeo that can still be found »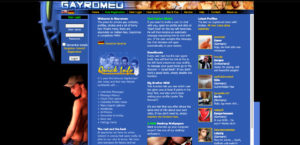 As GayROMEO became more popular, it was no longer sustainable as a hobby. To give us financial independence, the PLUS subscription feature was introduced. Thanks to this, we quickly hired, moved and hired again.
First office years in Berlin »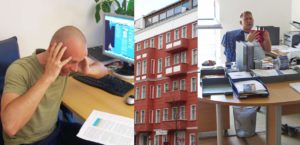 With the introduction of additional language variations, GayROMEO spread throughout Europe. We could claim that this was clever marketing, however, this growth was simply through word of mouth. So thanks to all our loyal users!
Every year as Autumn fell and the hook-up season began our servers collapsed. Quickly, our users would refer to this as 'Mother is not feeling well' and from this, our mascot was born. »

MOVING TO AMSTERDAM
In 2006 the legal situation in Germany changed. We were no longer allowed to show X-rated photos without the user proving that they're an 'adult'. This had to be done in person at the post office. With friends in Amsterdam and porn openly shown in sex shop windows, we thought this was our best chance to escape these prudish German rules.
Amsterdam early times (Bijlmer). »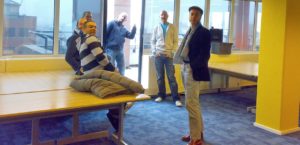 As not all employees could move we split up into two companies: 'Erasys' in Berlin, where we take care of everything technical and 'ROMEO' in Amsterdam, where we take care of everything else.
ASIA GOES BLUE
In 2008 we adopted the dating website Guys4Men, which transitioned into ROMEO. We quickly acquired ½ million users in many Asian countries, turning them blue! Funnily enough, my husband is Indian and used Guys4Men in the past.
PLANETROMEO FOUNDATION
As we grew internationally, we heard heartbreaking stories from our users including homophobia, discrimination and marginalization, often from their own families. To support our global LGBT+ community, we set up the PlanetRomeo Foundation in 2009 providing long-term, strategic help.
READ MORE ABOUT THE FOUNDATION HERE
PlanetROMEO Mission PRF. »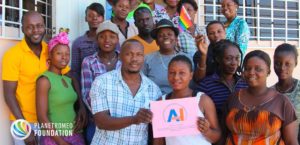 DATING GOES MOBILE
With the introduction of the first iPhone, Steve Jobs changed the world. Both ROMEO and our competitors underestimated the impact that this would have. However, the new App world came with its challenges. To condense a feature-rich website to fit on a mobile screen was a huge task. We wanted to keep the website because the App stores limited us from the showing sexual content we all love. Nevertheless, we took the challenge. As you can imagine, this process took us a while and in the meantime we lost some users. Looking back at this time, our hard work paid off. Today, our product doesn't have to hide anymore. While ROMEO remains one of the largest dating platforms, our competitors from the beginning have 'fizzled out'. Today, we pride ourselves in being the 'Daddy' of the dating world
In 2012 we were finally available as an App. »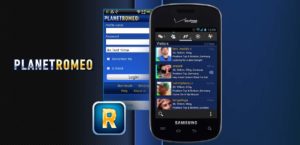 While our Apps were rapidly improving, our next focus was to address our aging website. We found it important to stay online and to defend the right of adults for sexual expression. We decided to carefully migrate the features, step by step, to a new online platform. Looking back, this was a huge challenge for us and our users, but worth it
HUNQZ GOES ONLINE
The companionship service 'Erados' where everything began, still exists today! Over the years, this feature was well hidden within ROMEO. With the new website we were able to introduce HUNQZ.com for more visibility and additionally we made everything a lot easier. With currently 30,000 HUNQZ registered, we are the largest male-to-male companionship service in the world. I didn't tell my mother this part though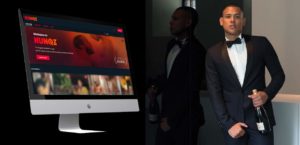 END OF ADVERTISING
In the past, we accepted paid advertisements like anyone else. Over time, we slowly discontinued this, fully ending in 2021. Why? In short, the extra income was not worth the drama. For us, the advertising industry is not our priority, our users always will be and this needed clarity. Within the LGBT+ community, we find this particularly important, especially considering the misuse of data such as the Cambridge Analytica scandal.
Read more about the end of advertising here
PLANETROMEO
We started out as "GayRomeo" as our users were primarily gay men. With the worldwide growth, the term "gay" became problematic. Because of censorship, many countries and companies blocked us. So we switched to "PlanetRomeo.com" which was too long and not really sexy. Finally, we acquired the URL: "ROMEO.com" which is short, sexy and we're super happy about. We also made this investment as our commitment to our website and the free internet.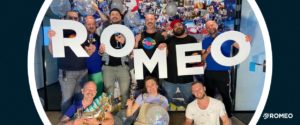 CORONA
Hot sex and keeping your distance don't blend well together. We did see a decrease in usage, but in comparison to freelancers, bars, restaurants and clubs in the LGBT+ community we were doing well! If you count as one of these companies that struggled during COVID-19, we can feature your LGBT+ business for free on our homepage.
Nevertheless, with every cloud, there's a silver lining. For the past number of months, we have adapted to flexible working environments, which has enabled us to hire people remotely. We look forward to new colleagues and new cultures!
A LOOK INTO THE FUTURE 
Our next focus is to simplify our navigation system. Our goal is to be more accessible to new users and to push worldwide growth.
One thing's for sure, we are looking forward to the next 20 years
A little teaser for 2022  »