While in many cities across the world the fight for LGBTQI+ rights has advanced immensely in recent years, some countries still have to welcome us into society. This is perhaps most evident during Pride events – where for some people it is still a fight for acceptance much more than 'just' a joyous chance to kiss, drink and party in broad daylight. Poland is one of such places. Mister Leather Poland (MLP) and Mister Rubber Poland (MRP) discuss the challenges they face with WINGS, not only as gay men but as representatives of a small and still repressed fetish community.
What did you think of Amsterdam Pride when you were here?

MRP: "I was on the Mister B boat so I got to experience everything first hand. And boy, what a blast I had! Meeting old friends and making new ones plus getting an opportunity to show off my fetish in public, made for the best memory of 2019! There were so many people around the canal, screaming, dancing, and most importantly: supporting us. It was a whole new world. I am a rather shy person, but through the atmosphere of Pride, it didn't take long for me to party along with everybody else. If I could describe it in one word, it would be: liberating.
What is the most significant difference between what you experienced in Amsterdam versus Pride in Poland?
MLP: "Amsterdam was different because everyone was happy. The LGBTQI+ community isn't fighting for their fundamental rights as much anymore, which makes Pride a chance to celebrate more than anything. In Poland however, our government is very conservative and rooted in Christianity, so the fight for full acceptance, respect and freedom is still at large. We have to fight to show people that we are a part of the nation. We have to fight to show that we are human beings like anyone else, and not monsters or paedophiles as the Polish conservative media likes to portray us as. For example: recently, the mayor of Warsaw signed a declaration to teach children in schools about the LGBTQI+ community, ban discrimination and have sex education classes include gender self-identification as a topic. However, the PiS (Prawo i Sprawiedliwość, the right-wing, populist party currently in power) lashed back, saying we were trying to sexualise and pervert children!"

MRP: "There is no Pride without right-wing people trying to silence us, throw eggs, or just straight-up beat us up. When it comes to bigger cities like Warsaw and Poznan, it's not such a big deal. However, if you look up what happened in Lublin or Bialystok, you will know what I'm talking about. It was hell. Even in the city where I live, the mayor tried to cancel Pride due to 'safety precautions'. Fortunately, after taking this case to court, the judge decided that it was unconstitutional."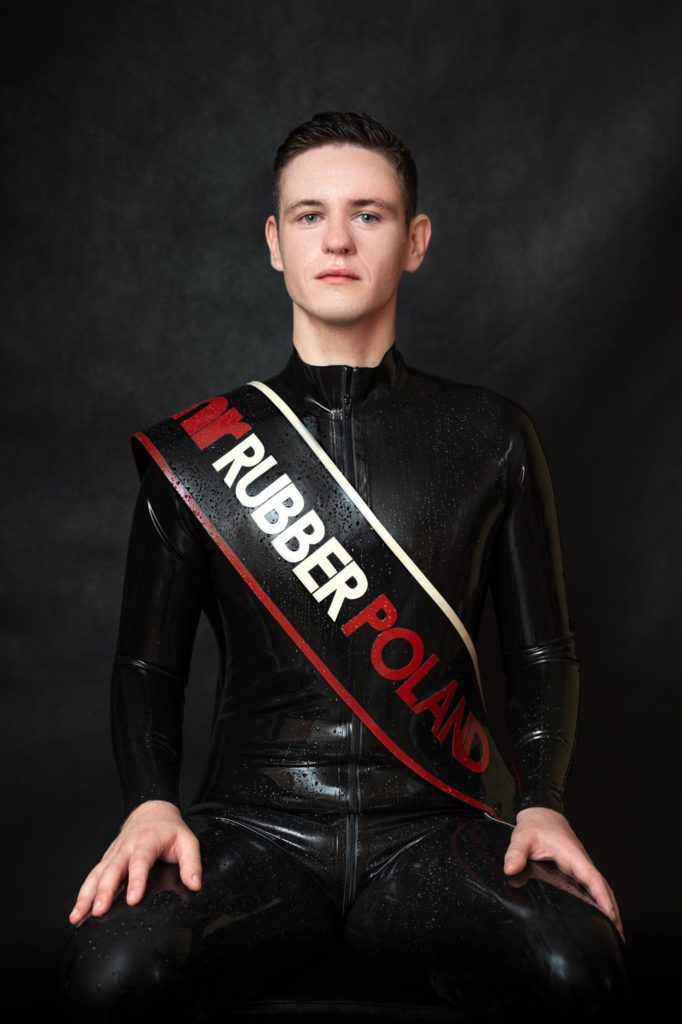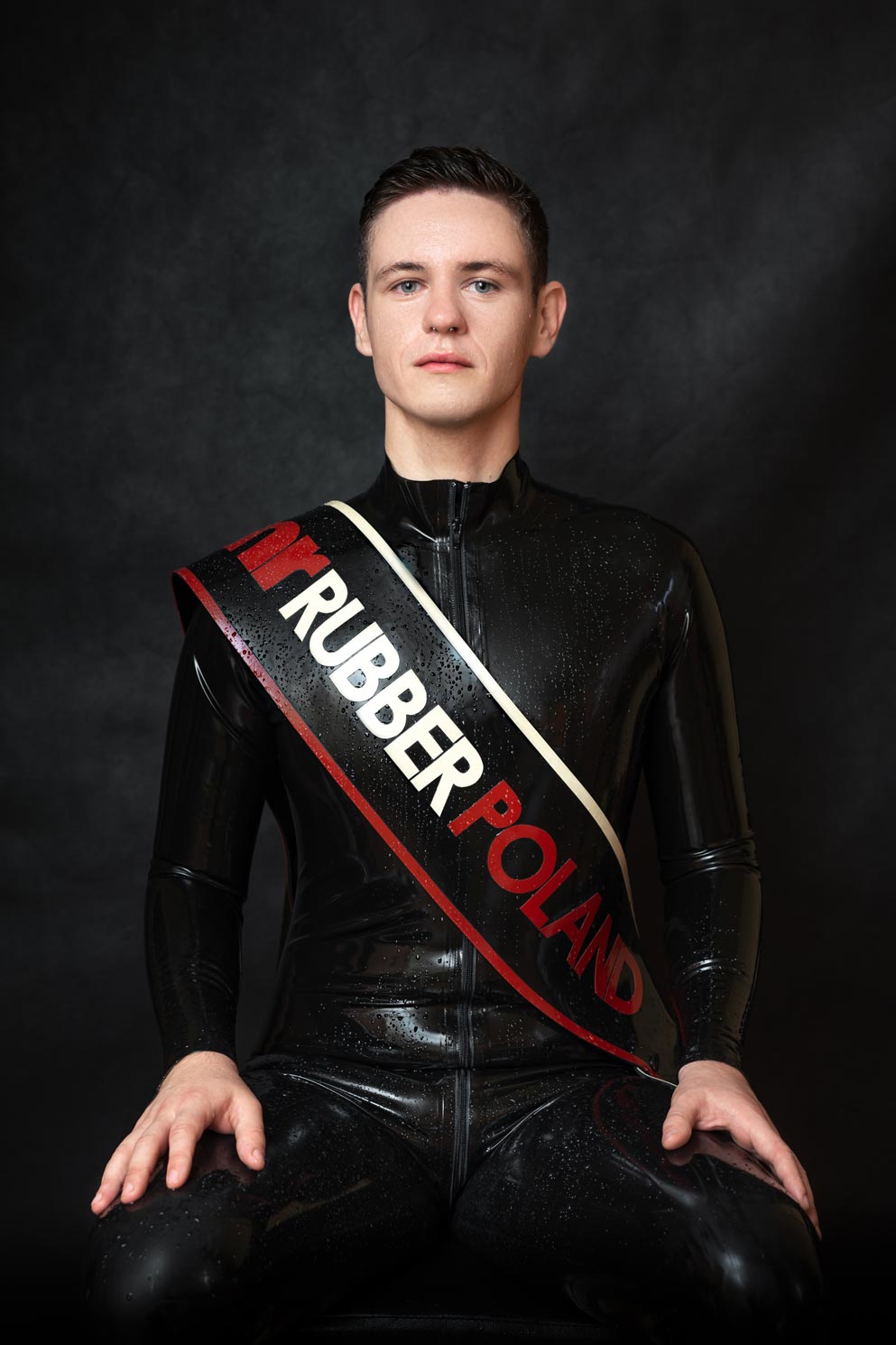 photography by: Agnieszka Majchrowicz https://agnieszkamajchrowicz.myportfolio.com/
In a country where being a gay man is hard enough, how is it for you to be leaders of the fetish community?
MLP: "Because of the advancements made in cities such as Amsterdam, subcultures of the LGBTQI+ community are visible as well during Pride celebrations. The Mister B boat for instance, presenting the fetish community to thousands of spectators. However, in Poland, because the fetish community is still quite young, a lot of people keep their fetish behind closed doors. They don't want to step out in their leather on the streets, for fear of judgment, homophobic remarks or even worse."
MRP: "Telling my friends was a big deal; 'What will think of me?', 'Will it be too weird for them?', 'Will they treat me different from now on?'. They knew something was 'off' around Warsaw Fetish Weekend because I didn't want to tell them why I was going to Warsaw exactly then. But when I finally spilt the tea the only reaction was: 'Is that all? We thought it was something more serious'. Now they all know that I am Mister Rubber Poland and are proud of it."
What is next for the Polish LGBTQI+ community, and how do you plan to push it's agenda in this country.
MRP: "This is a hard question to answer because it is not simple to change someones mindset, especially when it concerns older generations. I think the best you can do is both the easiest and the hardest thing: come out. In my experience, coming out to your friends and family, is where the change really starts. They see you as a guy who likes guys. That view of homosexuality becomes implemented into casual conversations making it no longer a taboo topic. It started with just a few friends, who told their friends about me, and when I finally met them, we were already on the same page. I felt comfortable around them, so I could be 100% myself. I hope those people will continue to stop discrimination when they see it, merely by saying 'I have a gay friend and he is super cool'. Coming out is a relatively little thing, which can have a massive impact."
MLP: "This year's Pride in Warsaw was the largest yet, with over 55,000 people attending! There is hope for our community, but Poland needs time to catch up in their mentality, and so one of the most important things to do is to have patience. The Polish community has a fear of the unknown, so the first step is to normalise us as people before we start pushing our fetish in everyone's faces. We will get there, but it will take time, and we need to take things one step at a time.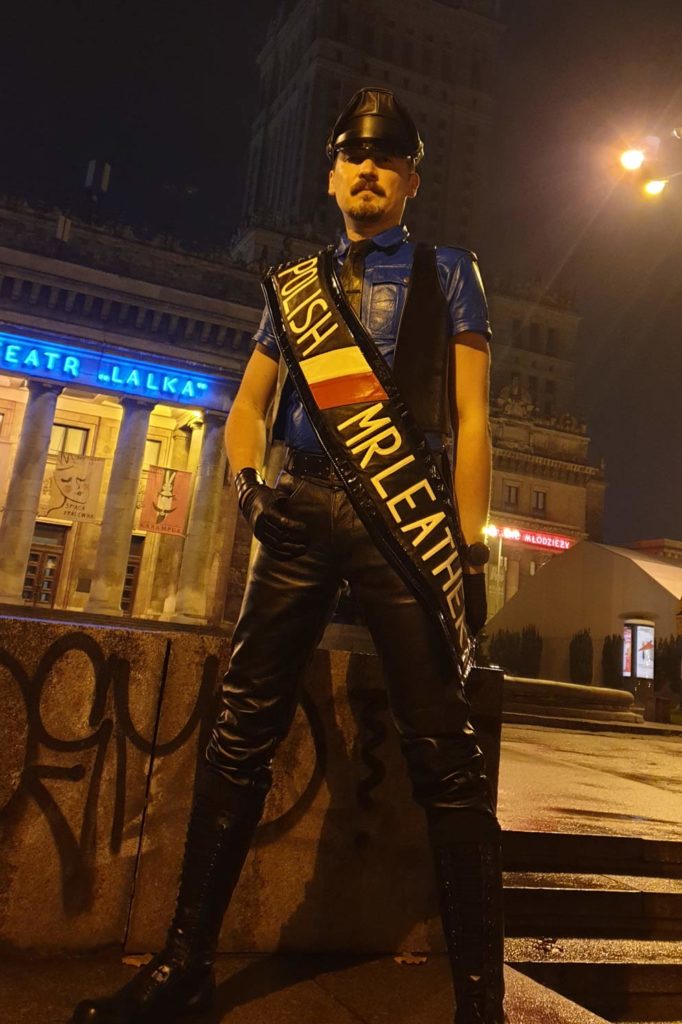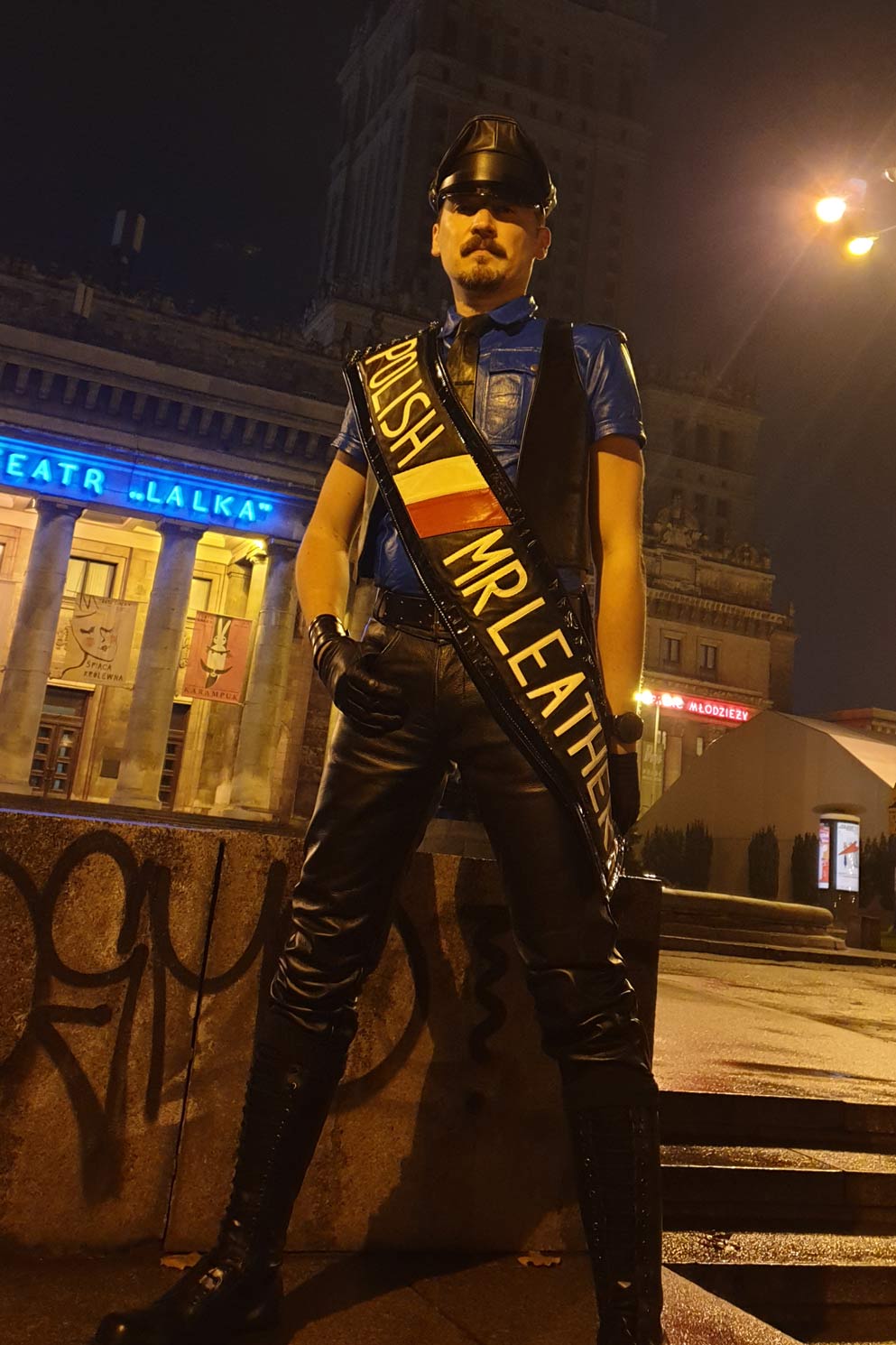 You can keep yourselves up to date with the reigning Mister Leather and Mister Rubber of Poland on Instagram:

@polish_mr_leather_2019

and

@pup_shinji

.