I am writing from Mumbai, where I currently reside. I identify as a bisexual dom top. I am quite into BDSM, fairly new to it, and still learning as I go deeper into this world. I enjoy dominating my partners and controlling them during sex. I can get very nasty and rough, provided my partner is consensual and compatible. Puppy play, golden shower, gangbang, fisting, and more, I am into all of it. I am sharing this information because it is only after my experience with your shop in Berlin that I can do so. It was an experience that helped me breakthrough years of repressed sexuality and now I am proud to share my stories with others.  
I'll start by telling you about where I live and what it's like over here.  Mumbai is one of the largest metropolises of India and also the Bollywood capital, so it's not a bad place to live. It is more progressive compared to the rest of India, which is generally not so queer-friendly. It's easier to be queer in Mumbai than anywhere else around here, so I am thankful for that. We have regular queer parties and an annual Pride parade here too and that helps me socialize with other queer folks and grow, but it's not the same as most cities in Europe.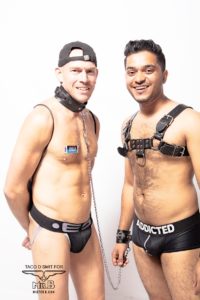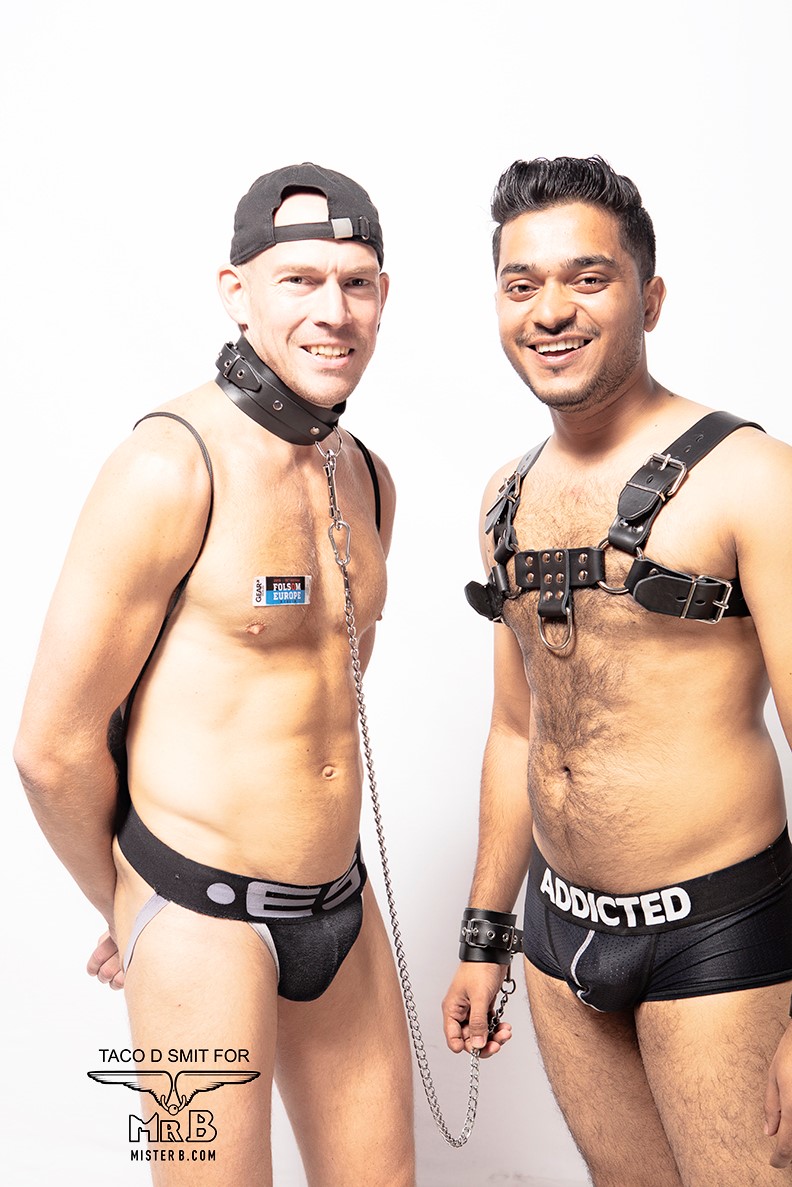 Contrary to popular belief, and sadly, even despite creating the KAMASUTRA, our country considers the discussion of sexuality to be taboo. It's the same for both the straight and the queer communities. However lately, fetish-related activities are seeping into people's sex life here and there and it seems to be happening a little more among queer folks. There is potential for more though as new fetish brands are starting up and spaces for nudity and sex are becoming more popular, so I'm hopeful. 
How I got into fetish is a fairly short, but simple story that begins in Berlin, of course. I was dating a German guy and I used to visit him now and then as he introduced me to queer European culture. We were together for a year and a half before things started going south and I decided to go and visit him once more to get closure. Between you and me, I was actually quite naïve and went hoping to fix things between us. I went to meet him only to discover that he was with someone else. I was furious, I had to leave right away. Coincidentally, (and luckily!) the Folsom Europe street festival in Berlin was happening at that time, so I took the next flight I could to Berlin. As soon as I arrived at the festival I felt at home with the crowd. I felt free and liberated. Up to this point, I was always so discreet about my sexuality, but here I saw so many people owning their sexuality that it made me feel an acceptance with mine; I was suddenly feeling proud.  
And it was in Berlin that I discovered the Mister B shop. I went in, very curious, investigating all the goodies, making my way through the shop with uncontrollable excitement. I ended up buying my first-ever leather harness and a pair of sunglasses. As soon as I put them on, I was a new person. From this point on, my life was changed.   
The new me was having a lot of fun all weekend long. Perhaps it was all a distraction from my anger or a coping mechanism, but it didn't even matter – I was having so much fun that nothing could change it. I met the lovely photographer Taco D. Smit that day as well. He was so sweet and was kind enough to photograph me that same day. I think I looked pretty hot, so I didn't hesitate. It was such a happy time in my life, having such an overwhelming sense of freedom that I didn't even know I was missing before. You can even see it in the photos.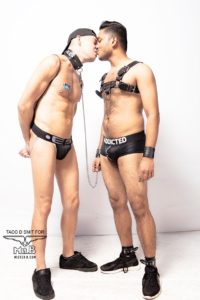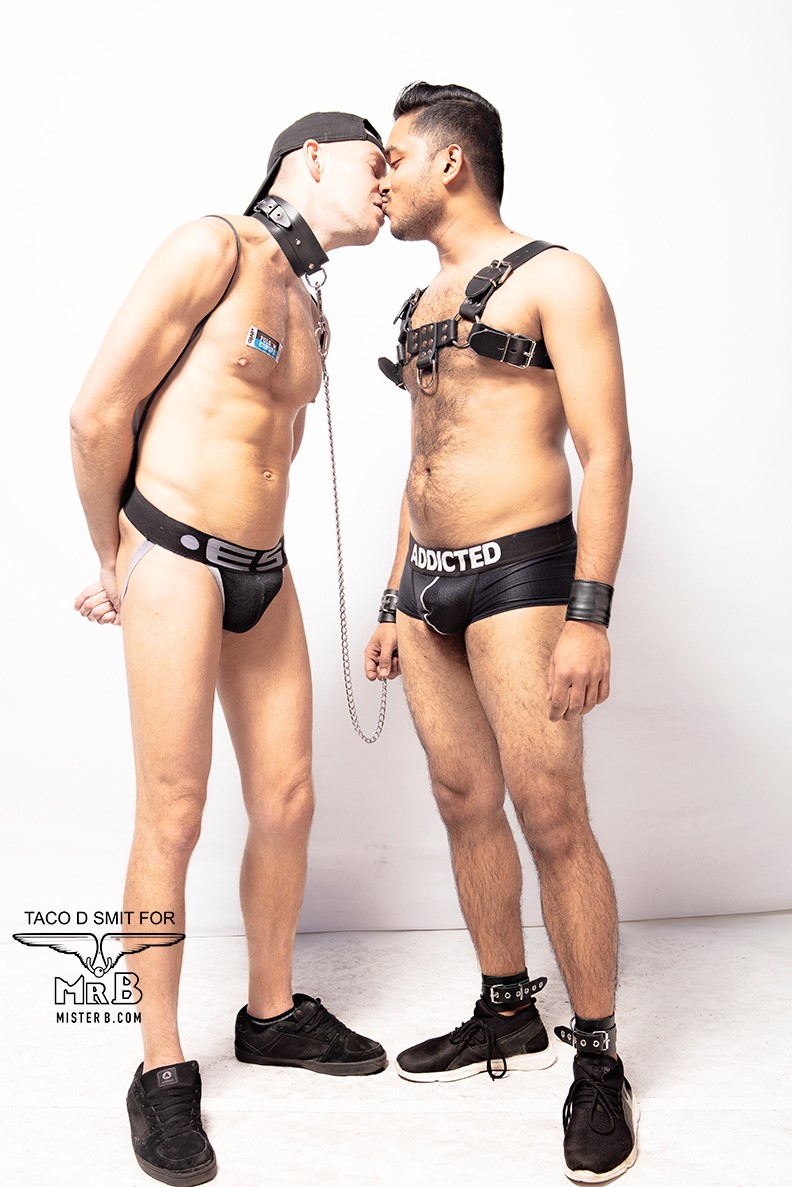 I didn't really understand much about fetishes before that trip to Germany. It was my first time in a sex club and gay sauna. I never could've imagined the existence of such beautiful and heavenly places, especially not in India. I continued with my fetish sexploration and visited other cities too. I went to a club called S.L.U.T. in Hamburg. There I saw loads of people in leather, spandex, jocks, and more, enjoying themselves and each other. I was stunned and mesmerized and I knew I wanted more. I would chat with some of the leather guys I'd meet. I'd ask them about their experiences and interests with leather, as I was discovering more about my own. One stud was kind enough to let me try on his gear. I bet I looked like a lost puppy, getting a treat, thirsty for more. I was 22 and almost everyone else was older than me there so I really did feel like a young pup at the time. Eventually, I went to more sex clubs in Germany and the Netherlands, and it was through these experiences that it all really grew on me. I still remember the first time I felt leather on my skin, I swear it was somehow euphoric. The best way I could explain that feeling is if you can imagine how you feel about four seconds before you cum. That tingling chill around your pelvic area – that's how it felt to me.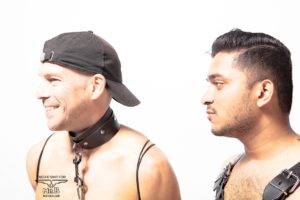 Though leather is a very expensive fetish for a middle-class Indian fella, I can't help but continue to collect new pieces and travel to Europe to explore my desires even more. I know a couple of people in Mumbai who are into some of the same fetishes and kinks as me, thanks to apps like Grindr. Luckily, it's becoming easier to connect with other kinksters locally nowadays. I especially like finding those who enjoy being submissive and I like a sub who is caged too. I've been experimenting with restrains as well and I have to say, it's just heaven. The list goes on.  I never knew how much pleasure I was missing before I discovered kink.  
I can't thank you guys enough for making mine and so many other people's lives better and more fulfilled. I feel like myself, confident and most of all, accepted. These are not just words but actual experiences.  
Best Regards  
TARUN KUMAR YADAV
Tarun can be found on Instagram @Tarun_kunal