Following the success of my fisting lube review in our previous edition, my editor could not get his hand down – nor out – and quickly asked me to review yet another set of lubricants, now from the infamous brand: Elbow Grease. As rumor has it around town I'm easily persuaded, so I accepted the assignment. But one thought went through my mind: How am I going to do this, when my best work is literally behind me? My creative endeavors seem to be coming to an end, which in this job, to my luck, is a very good thing. A couple of days after, I received – as anyone would be happy to – quite a big package, and my ass was already yawning in excitement (to potential newcomers in the fisting world, I assure you: this is an excellent sign). I cut open the box and let it fold out like a beautiful rose and it revealed to me its precious content: Eight different kinds of lubes from Elbow Grease. Days passed, still being indecisive on whether I should have someone over to give me a hand with the assignment, so I finally thought "screw it" and prepared to do yet another self exploring. I prepped my bathroom, as I suspected this to get messy, and brought out my favorite plug that with a bit of imagination could double as a fist – a very blue, smooth, fist, but quite a sizable one non the least. In front of me all the containers are lined up and ready to be dunked. I decided to pair this upcoming fist-feast-fest with a fresh bottle of poppers.
Now… Let't get digging.
I start out, standing, with a generous handful of Original Formula (Massage Cream), and begin to open myself up. The creamy consistency is super welcome and honestly the mess in, on, and around my hole is already making me horny. The plug is attached to the wall and almost looks as if it is patiently waiting its turn. Greedy as I am, I grab another handful of the cream and turn to the plug to cover it. Then a message ticks in.
"Sorry, big, guy, you'll have to wait a minute."
It's from that sexy, scruffy guy from my gym whom I've already been playing with a couple of times, but never further than to an extended hug (some people call this "a blowjob").
It's the message that makes every little boy's heart skip a beat: "What's up?".
Well, long story short, soon the guy was on his way to help me do my field research, and needless to say, I was thrilled. He had never fisted before, but was eager to try, and after a short 101 on the matter, there we were, in my bed, ready for an intense review.
Original Formula (Massage Cream)
This definitely does the trick. The thick, creamy consistency is a turn on in itself and the lubrication feels long-lasting. Washes off easily as well.
Light Formula (Light Cream)
"Light" formula? Is it like, diet fisting? … Still creamy, but somewhat airier than the massage cream. Not any other noticeable difference, other than perhaps being also slightly easier to clean.
Cool Formula (Cool Cream)
I was really hoping it's not as cooling as the spray I have for sport injuries. Consistency and feel is equal to the massage cream. Luckily, my ass doesn't turn into an ice cave, and at first, I couldn't really put my finger (or a whole fist) on what the sensation actually was. But when I finally did have some sort of sensation, it seemed to tense up my insides, so I didn't really like it that much and very quickly asked my scruffy manservant to move on to the next cream.
Hot Formula (Hot Cream)
I wasn't really looking forward to trying this. All I was thinking about was Tiger Balm and I'm horrified. But to my great surprise, the sensation oddly enough seemed like my insides became kind of pleasantly cool – and minty fresh? Like a welcome breeze on a hot summer day. We spent slightly more time using the lube, because, well…! Summer breeze!
H2O Thick Gel (Classic Water Based Massage Gel)
To begin with, I had to resist the urge to give in to the wonder if this gel also can be used as styling gel. It does indeed have the same texture and consistency as such, and lubrication is good – for a notably limited time. For that reason, I will never personally choose a water-based lubricant. One plus side though, this is a great product to use with toys. (Also, I checked, and it's a no go as styling gel).
H2O Personal Lubricant (Water Based)
It looks super runny, almost like water. There was an interesting effect using it as an addition to the thick gel, but at the end of the day, it's still water based and thus dries out faster than other lubricants in this series. Again, using this and/or the thick gel in generous amounts with toys seems like best practice in this case.
Fusion Deep Action Silicone (Personal Lubricant)
Deep Action! Now we're talking. By the looks of it, this is an ordinary silicone lubricant.  We didn't use it for fisting, but for fucking this was actually surprisingly good! It really feels soft and durable in terms of lubrication. The only downside is of course that this, like any other silicone lube, stains like a mo-fo and of all the mess we made today, this was what ruined my sheets. (Yes, I place my play sheet under my normal sheets for added comfort.
Fusion Original Formula (Massage Silicone)
On top of trying 7 different kinds of lube, I was finished off with a massage. Talk about a happy ending. I was wondering why one silicone oil was for massage, and the other for penetration, as they look and feel more or less the same. The oil is not so thick and seems to get absorbed by my skin slightly faster than the Deep Action Silicone, so although it probably could be used for penetration, I think you'd be better off with any of the other ones in the selection.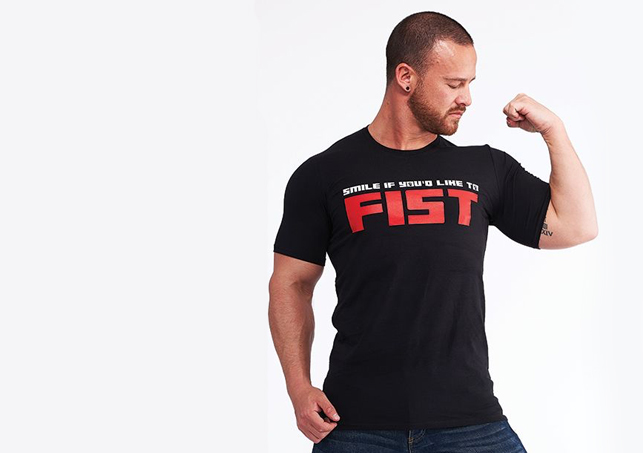 CHECK OUT
MISTERB.COM

FOR THE ENTIRE COLLECTION OF ELBOW GREASE LUBRICANTS.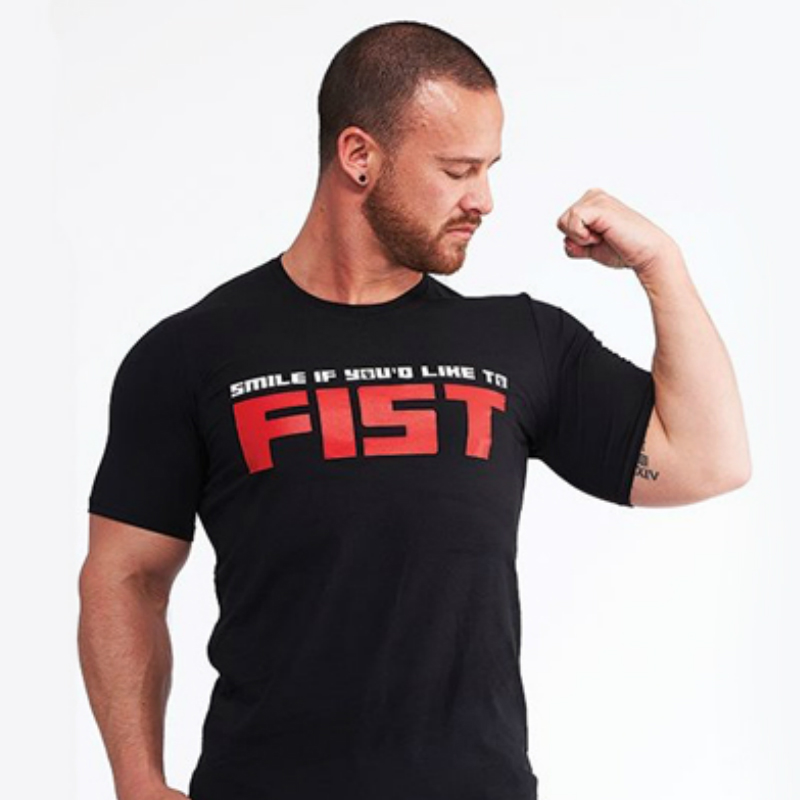 Trying them all
On top of trying 7 different kinds of lube, I was finished off with a massage. Talk about a happy ending.
8.4
ELBOW GREASE, PERSONAL LUBRICANT