It was 1994. I was still young and somewhat innocent when I cycled through Amsterdam one night, on my way to visit my very first fetish party. That party was Wasteland.  I carefully put together my outfit that consisted of a borrowed leather skirt with a high split, fishnet stockings with garters, and an imitation leather bra with a collar attached. It was the best I could do, since I didn't own any real fetish clothing (at the time) and I also lacked the money to purchase a better outfit. That evening, a whole new world opened up to me. It was a world of individualism, passion, creativity and sexual freedom

.
At that moment, I was not aware that evening would be the start of a new passion in my life. That passion would lead to a new lifestyle and, eventually to my profession. I was also unaware of the fact that Wasteland would become one of the largest, best-known and longest-running international fetish events of the world. 
The party originated in my favourite club at the time in Amsterdam: Richter (http://www.reguliers.net/richter.php)  and evolved over the years from a small underground fetish party to an event of more than 6,000 visitors–an event that has been around for more than 25 years and still appeals to the imagination, attracting visitors from all over the world. 
Nowadays, I, like many others, am still impressed by the atmosphere, the decor, the shows and visuals, but especially the feeling of freedom that is celebrated on a Wasteland night. Wasteland is an experience. It is a way to step out of the ordinary for a moment. Overall, it is an exciting way to celebrate life and freedom. 
Today, 26 years later, I am an experienced fetish reporter. Being not so young and innocent anymore, I have attended quite a few (fetish) parties and events, both in The Netherlands and around the globe. 
Very soon, I will be on my way to Amsterdam, again. I have been invited to enjoy coffee with friends from the successful, always vibrant VAULT events AK the creators of Wasteland. I am curious to hear their updates on the events that have been going strong for many years.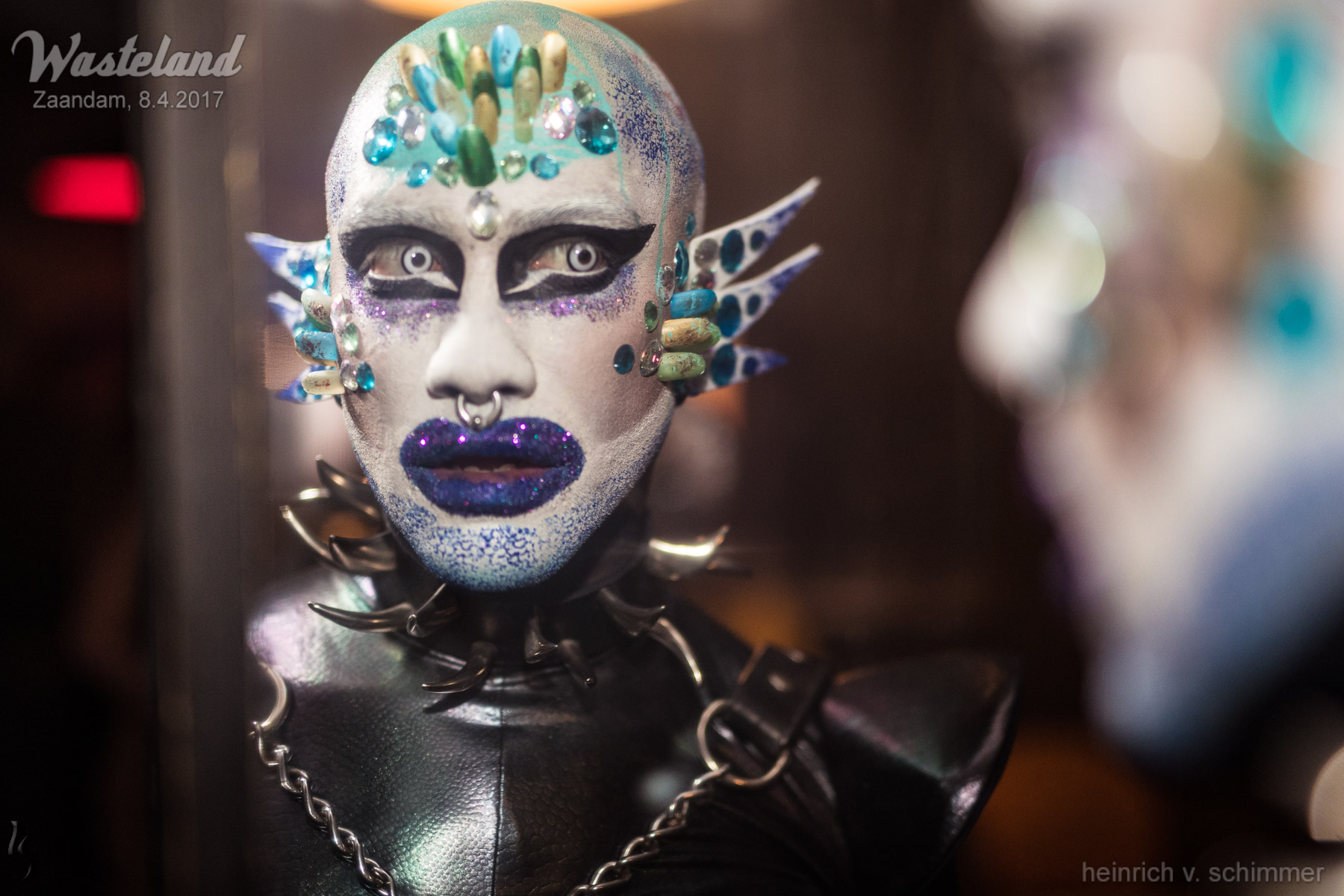 What is Wasteland?
Wasteland is the world's largest international fetish fantasy extravaganza. It was originally situated in the heart of Amsterdam. Even though the location moved several times and is currently just across the water, in Zaandam (which is only 10 minutes away), people still think of it as a true Amsterdam staple. Wasteland events are based on tolerance and open-mindedness, just like the city of Amsterdam. It is a place to be who you want to be, where you can celebrate freedom. In Europe, the fetish lifestyle is celebrated. After a couple of years, Wasteland also started a party in Berlin at the infamous underground playground – the KitKatClub. 
How and when was Wasteland created? 
You have to understand that fetishism was considered something eccentric and there was a big taboo about it. Much more than it is now. In 1994 Wasteland officially brought Dutch fetishism out of the darkness and wanted to create new possibilities. The very first event was launched at one of Europe's most famous gay streets, the Reguliersdwarsstraat. Held in two separate venues, facing each other on opposite sides of a main street in the city of Amsterdam. Ultimately, a bridge was built spanning the street, the merging of the two venues was complete and a long banner was unveiled. 
We remember it well!  The entire street went crazy. Music speakers were pumping loudly and the scene was set. A steady stream of Saturday night traffic slowed down as drivers passed under the bridge, gazing up, mesmerized, and trying to comprehend the extravagance. Revellers waved out of windows, honked horns, and it was clear for all to see, that a wider portion of society was ready to accept the fetish lifestyle. As an organisation, we could never have imagined the level of support shown by the public. Wasteland quickly became one of the world's largest international fetish fantasy events where the LGBTQ community openly gathered to celebrate freedom. 
Nowadays, Wasteland has reached a status in the partying scene. Not just the fetish scene, but also the creative scene. It continues to fascinate and liberate people.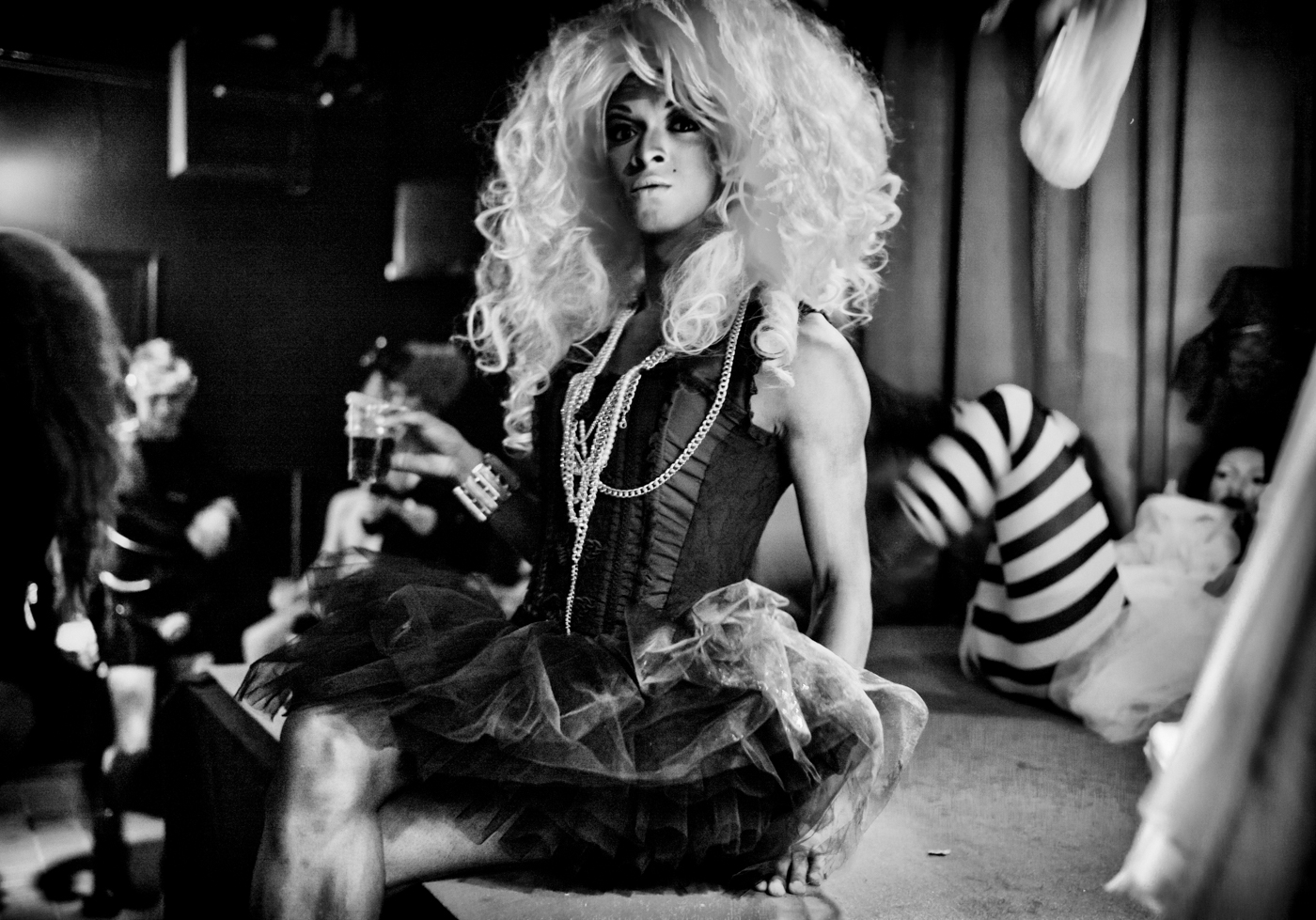 There are not many events that have been existing so long: Could you explain why "The Wasteland concept" is so solid and how it is possible that it has been able to remain? 
Our mission is to keep the event exciting and different so that we can continue to fascinate people–Even the most experienced party-goer. We always strive to provide creative and original art, working with talented photographers and designers. We constantly search for new themes, artists and performances that expand the horizon and present the ultimate experience. That keeps things interesting and ensures that it is a new experience every time. 
What can people expect when they visit a Wasteland party? 
We do our best to make every edition sensational. We create a mind-blowing décor matching the theme, working with subthemes. It's definitely theatrical but in a twisted way. Together with the amazing looking visitors, artists, models, designers, and other creatures of the night, it really is an amazing extravaganza. 
The visitors are definitely a part of the whole event for they are challenged to invent a great look for themselves. And at Wasteland, we present a wide variety of alternative and mainstream icons and performers from all over the world. From opera singers to shibari performers and from circus acts to fashion shows… Anything is possible in the world of fetish fantasy, it's never boring!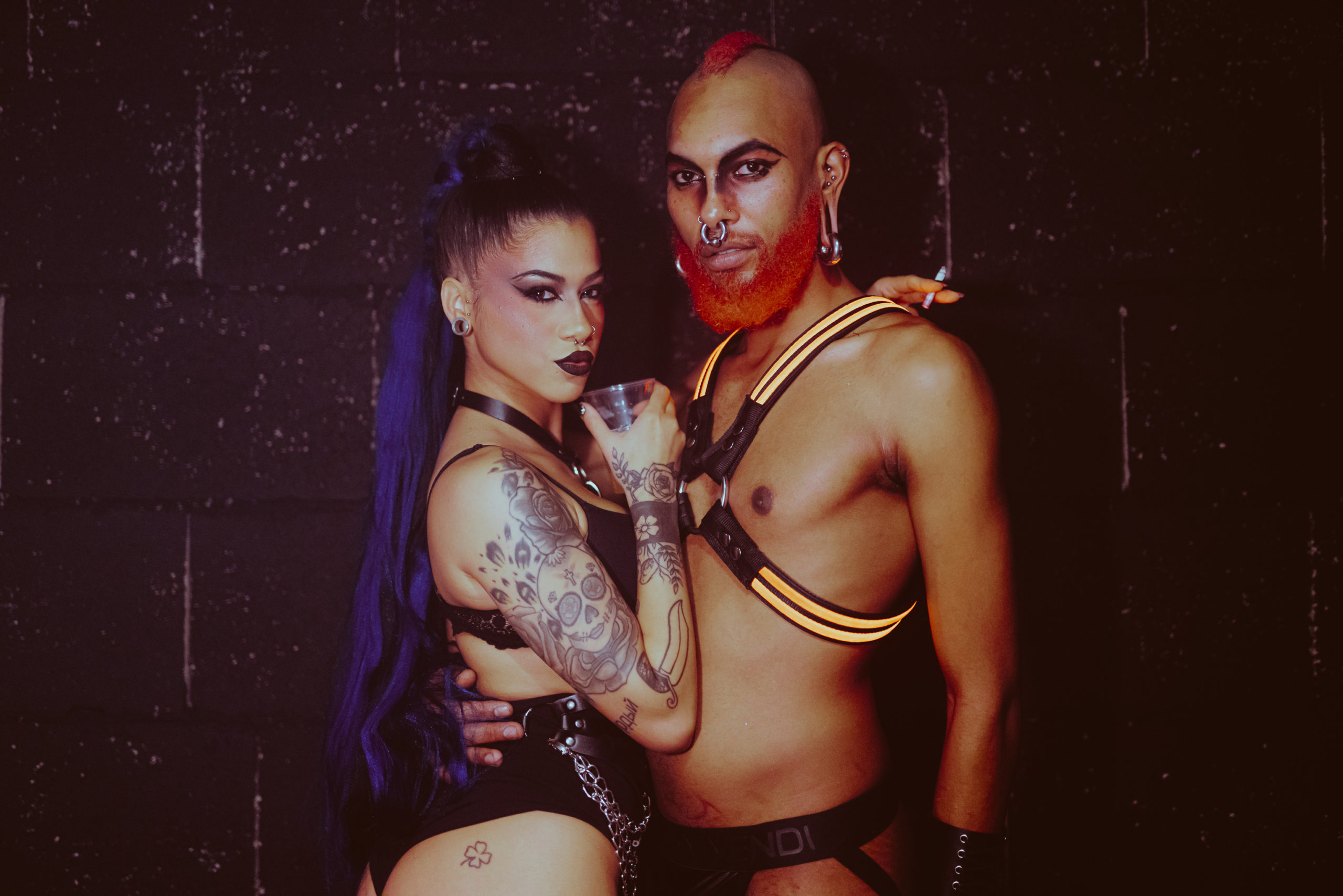 Do you have to be a fetishist to visit a Wasteland party? 
Not necessarily! We offer an environment that encourages the exploration of one's fantasies on varying levels. Wasteland is for open-minded individuals: from the alternative to the fashionable clubber, from the creative burlesque to the sophisticated fetishist or BDSM community member. It is an event for every nationality, age, and gender, straight people, the LGBTQ community and everyone in between. 
Why is there a dress code at Wasteland? And what does it mean? 
Wasteland believes that exploring your fantasies also means tapping into your personal creativity. This begins with your outfit. We expect visitors to be active participants in Wasteland's creative space. By abiding by the dress code, an individual can be expressive and be a contributor rather than a bystander. 
What kind of shows can we expect at Wasteland? 
We love art! We are open to all kinds of artistic expression, and performances that present the ultimate fetish fantasy experience. Our shows range from fashion shows, live music, erotic, shibari, aerial, suspension, cabaret, BDSM… or whatever. And from mainstream entertainment to the alternative and the extreme. 
And what about the music? 
At wasteland you can wander through different areas and expect a broad variety of music styles: House, Electro, Techno, Tech house and sometimes even classical music, experimental, disco, and live music performances.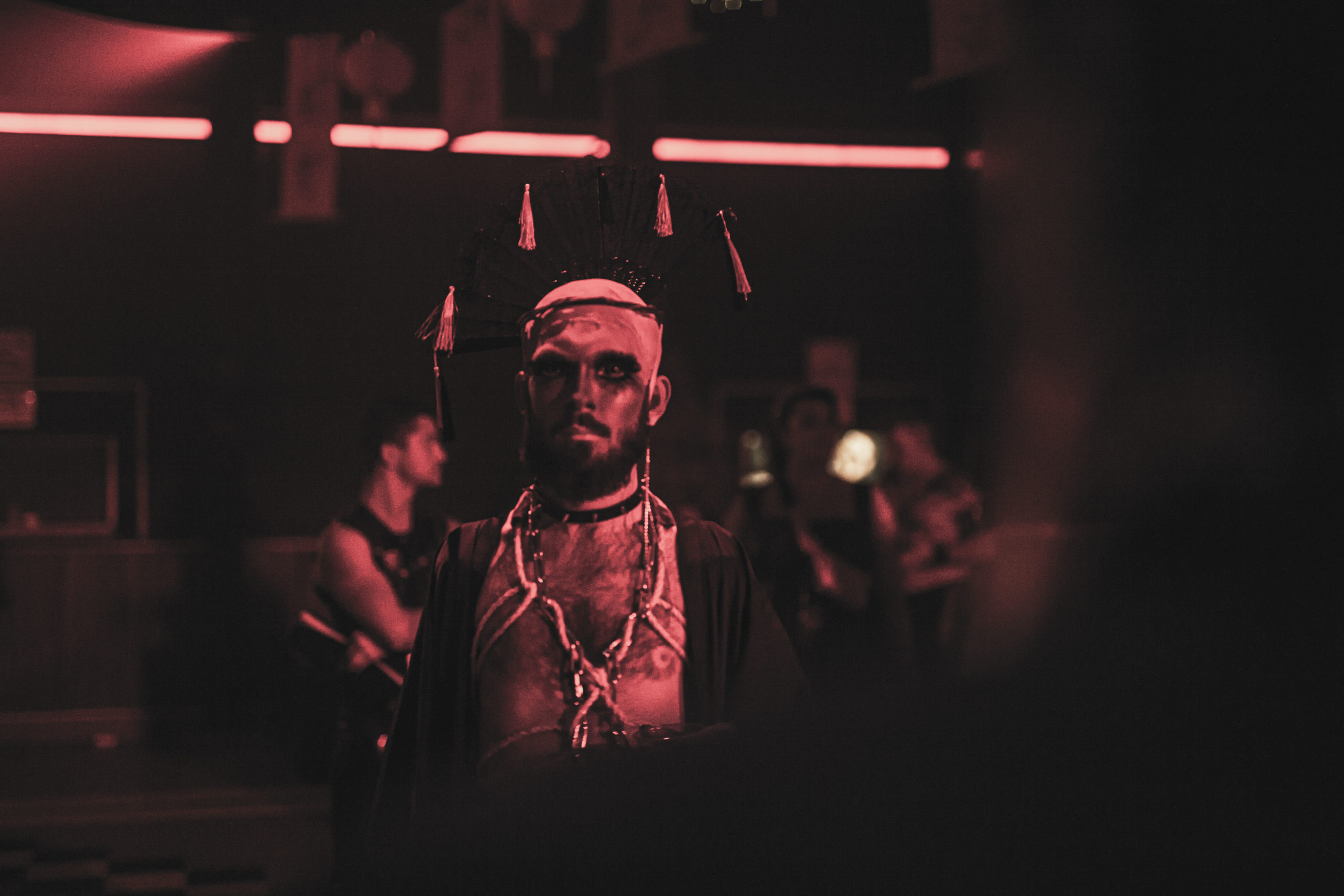 Are there differences between the Berlin party and the party in Amsterdam? 
Wasteland Amsterdam is our main theme-based event, the biggest and most evolved. In Berlin, you will find a more underground experience reminiscent of the early days and is held in the infamous Kitkatclub. This club is an experience in itself and definitely worth visiting. 
And what about Wasteland Summerfest? 
This is a Post-Apocalyptic outdoor fetish fantasy event. Together with impressive decorations, art cars, and dedicated performers we try to set the stage for the end of time. As the festival is held in summer, the dress code guidelines are adjusted to the season. As long as the outfit has a Post-Apocalyptic twist we also allow a variety of fabrics for this event. 
This slideshow requires JavaScript.
Do you have new plans or projects? 
We always have new events on the horizon. For example, last November, we organized Wasteland's very first official fetish Halloween Ball at Radion Amsterdam. This was one of the last events before we went into lockdown– again. 
Do you expect a lot of changes because of the worldwide pandemic (regarding -international- partying)? 
 There is talk about the 'New Summer of Love' and the start of a new Roaring Twenties. The consensus seems to be that we will celebrate life as never before once we leave the Covid measures behind us. That's not to say, that we aren't celebrating now—each of us in our own way. The downtime simply gives us more time to create new concepts and ideas for our future events.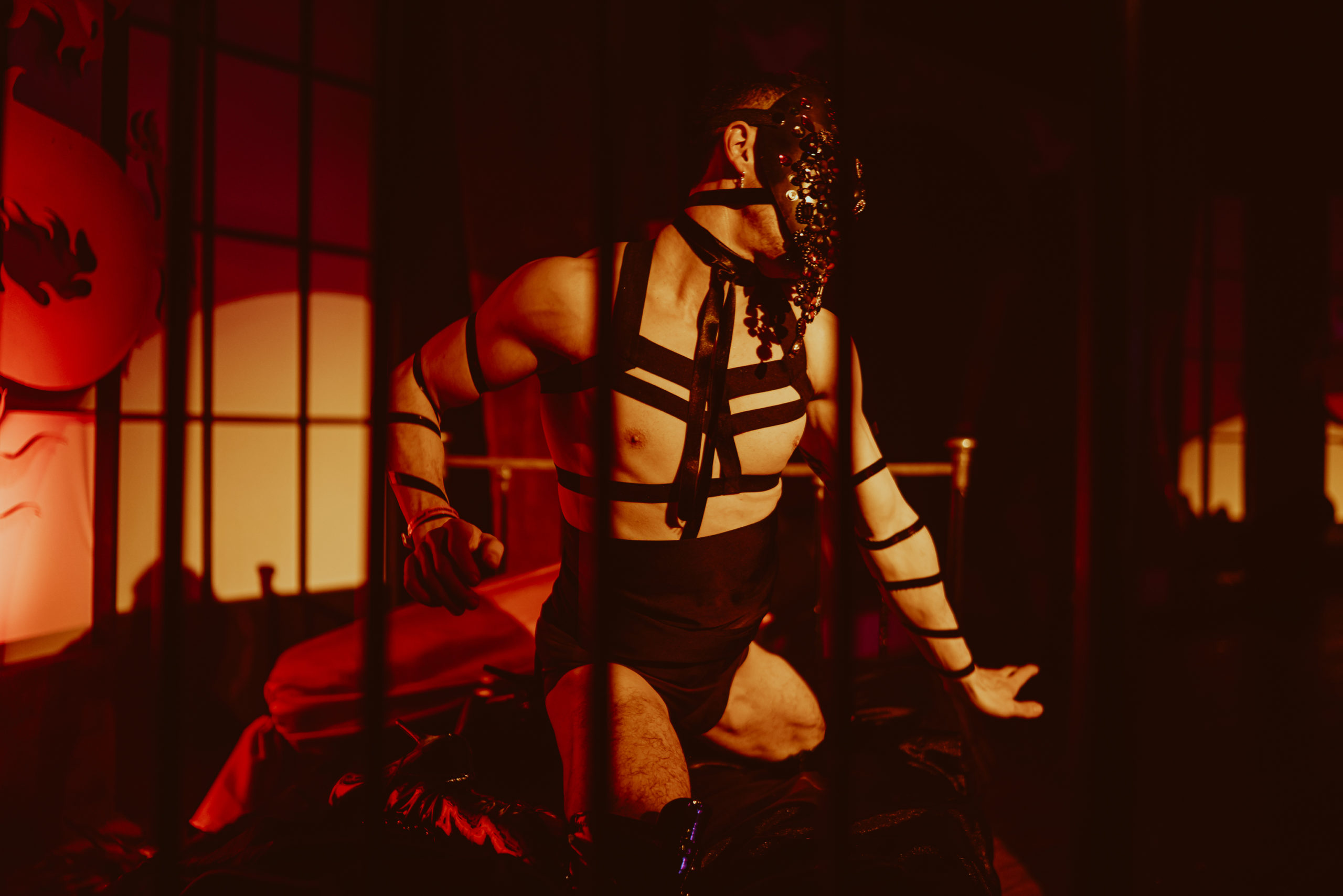 Is there something that you would like to tell or share with the readers? Words of wisdom of any kind? 
IF YOU DARE TO BE DIFFERENT…
IF YOU ARE WITHOUT PREJUDICE…
IF YOU LOVE LIVING ON THE EDGE…
IF EXPLORING YOUR WILDEST FANTASIES MAKES YOU TICK …
We have one word for you:  WASTELAND!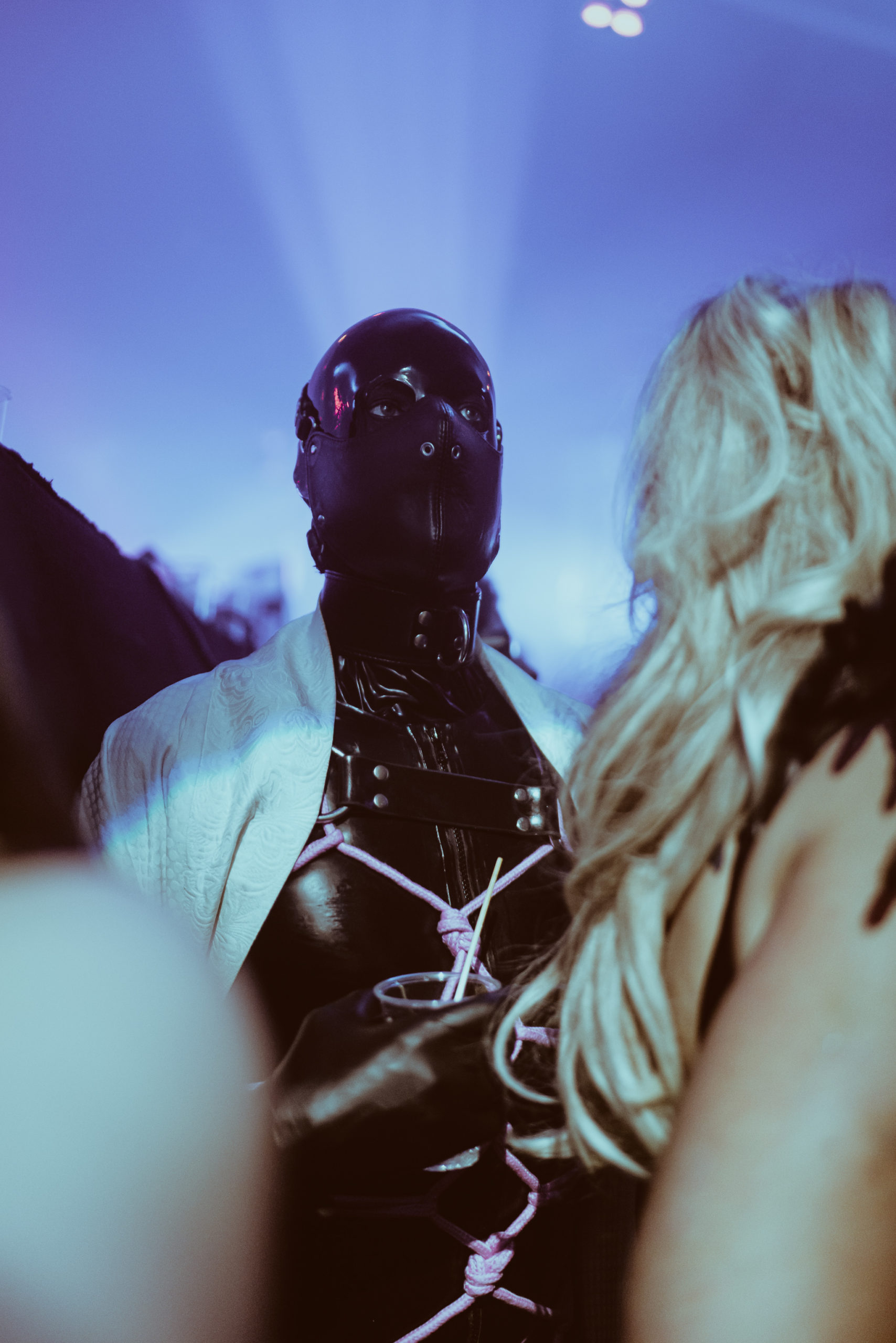 ---
Written by Irresistible Iris
Hi, I am Iris. Most people know me by my nickname:
Irresistible Iris. (Which was originally meant as banter)  
Fetish is a way of life for me.
I am a fetish performer, writer and party organizer.
I also do my best to make fetish and BDSM "understandable"
by bringing it out of the "taboo atmosphere".  
I regularly contribute to www.sinquest.nl 
The first Dutch fetish podcast and organize
private workshops about "power exchange", BDSM and fetish. 
I love to go out to play- and fetish dance parties.
I love to meet people. When I started writing about BDSM
there were almost no female writers,
and if there were any, they wrote in a silly romantic way about sex and BDSM.
That was something that I wanted to change.
I started writing stories that were straightforward,
sexy and sometimes pretty rough.
Besides writing stories, I am a "fetish reporter"
and I am very happy to contribute to WINGS! 
One day I woke up and I realized that I hardly had any vanilla friends anymore.  
I thought about it and  there was no other conclusion:
The fetish scene had taken over my life! 
I became active with the organisation of parties,
such as "Europerve Resurrection"
(The revival of one of the oldest rubber fetish parties in Amsterdam).    
Rubber was by then my "main" fetish.
When I went to a party, I didn't feel complete anymore without wearing latex.
My collection got bigger and bigger.
I also got intrigued by breath play and sensory deprivation
and loved the matching masks and hoods that were used for that specific kind of play.
I got more and more fascinated by the ethics of rubber fetish photography and started modelling too.  
Already working "behind the scenes" at Europerve Resurrection,
I also got involved in working at a specialized fetish shop in Amsterdam until 2021.  
I realized that there was hardly anything for people into (heavy) rubber. 
So I came up with the idea of creating accessible rubber events.
That's when I started The Rubber Bunch https://www.rubberbunch.com/. 
With The Rubber Bunch, I hope to create an active rubber community
accessible for all genders, nationalities and ages, and all levels of experience.