FULL DISCLOSURE. UNTIL TWO YEARS AGO I WAS NEVER A FAN OF ANAL SEX TOYS. THEY LOOKED INTIMATING AND FELT A BIT UNNATURAL TO ME, BUT AFTER A ONE-NIGHT STAND WHERE A MASSIVE DILDO AND AN EXTREMELY DEDICATED TOP WRECKED MY HOLE UNTIL ETERNITY AND BEYOND, I DID A COMPLETE 180. SO, WHEN MY DEAR EDITOR-IN-CHIEF TONY ASKED ME TO DO A REVIEW OF THE LOVENSE HUSH REMOTE CONTROLLED VIBRATING BUTT PLUG I WAS ALL IN – AND SO WAS THE TOY! 

The Lovense Hush is a beautiful little gizmo. Its design is sleek, it's really nice to hold in your hand and it fits perfectly in your hole without popping out. The Hush is the first butt plug that offers live control from any distance worldwide. You can use the Lovense Remote app on your phone or tablet to control the butt plug and you can invite anyone to be in charge of the toy. This basically means you can be in Paris and someone in Rio de Janeiro can turn on the Hush and take control of your hole. And since we are living in a time where single people are asked to stick to one regular fuck buddy and sex workers are advised to only do it doggy style to halt the spread of the virus, the Lovense Hush could be seen as the ultimate social distancing sex alternative. Or you could see it for what it really is: tons of kinky fun!  
I tried it out myself with a guy I met on Scruff who lives in Madrid (FYI: I live in Amsterdam). I wanted to meet him for quite some time but COVID-19 made it impossible for either of us to travel. The Lovense Hush was a welcome new ingredient in our filthy virtual exchanges. One afternoon I inserted the toy with some water-based lube, gave him access to it through the Lovense Remote app and went about my business. About 15 minutes later I was in the supermarket in the produce aisle, getting used to the feel of the butt plug inside of me, feeling pretty pervy, and then it started pulsating, vibrating, and contracting. This little 'gift' from my Spanish lover came with a romantic message in the app: "Enjoy, you little whore!" I tried to act all-natural for 1,5 minutes – that's how long the pattern took to finish – choosing the best bananas and avocados they had to offer – but at the same time I couldn't help but grin. It's quite possible that I even turned red a little bit. It was all sorts of hot.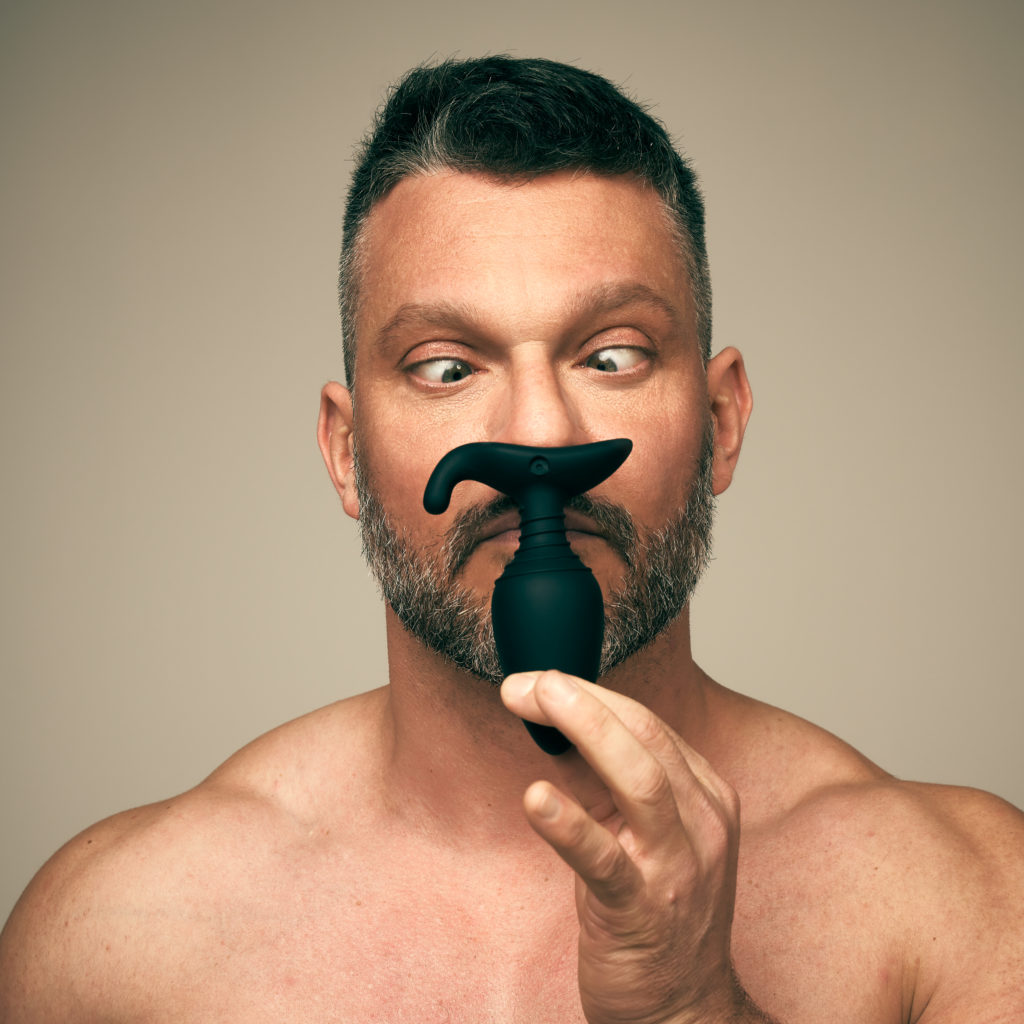 The rest of the afternoon I got treated to longer and more complex patterns – some of them really intense – with names like 'I dare you to be quiet', 'Make your legs shake', 'Cum for Daddy', 'Feel me pounding you' and 'Please can I squirt?' All of them created by other users on the app and available for anyone to send to their partners. The Hush can also be used for solo play. You can sync it to Spotify, so you can cum to your favorite songs like 'Running up that Hill' by Kate Bush or 'Bück dich' by Rammstein. And you can also let it react to sounds and voices, with complete control over the intensity of the vibrations, from soft to hard.  
The Lovense Hush stands at a height of 97 mm and has a diameter of 44.55 mm. As its name suggests it's really quiet, which makes it perfect for discrete public play. You charge it by USB and you can use it up to 3 hours when fully charged. It even features an alarm setting, for those of you who like to wake up through shake up.  
When I received the Lovense Hush by mail I clapped in my hands out of pure joy, because that's what I do when I get excited. After I had finished using it that clapping turned into a standing ovation. The Lovense Hush is a fantastically fun sex toy, that is easy on the eyes and really simple to use. Order yours today on www.misterb.com and take control of that hole!  

Lovense Hu
sh Butt Plug 44.5 mm
Hush is a smartphone-controlled butt plug. It's designed for solo play, discreet public play, and long-distance couples. The hardware is fully optimized for public play so it's powerful but quiet.
Close Range Control – Tap and slide control interface is perfect for solo play or foreplay with a partner!
Long Distance Control – Our app enables a partner to take control from any distance.
Unlimited Patterns – Create, download and share vibration patterns.
Music Based Vibrations – Sync to your favorite music
Sound Activated – Our app will use your smartphone's microphone and vibrate based on the sounds around you.
World's first Bluetooth plug which has live long-distance control.
Fully optimized design for extended use (comfortable base with spirals along the neck which traps lube and ensures it's easy to remove).
Strong and rumbly vibrations.
Nearly silent when inserted.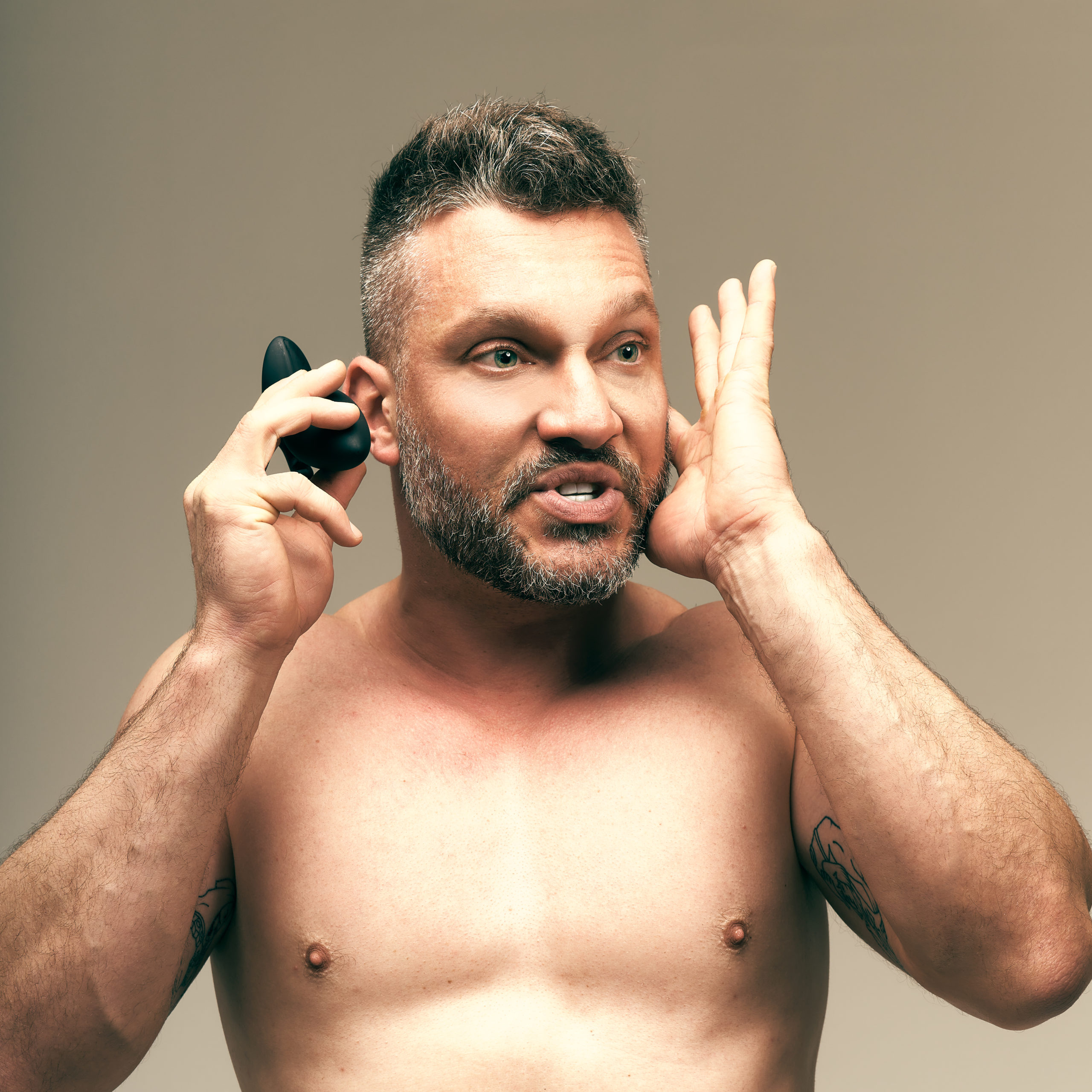 Lovense Hush: Cum for Daddy!
LOVENSE HUSH
The Lovense Hush is a fantastically fun sex toy, that is easy on the eyes and really simple to use.