At WINGS we love toys, gear and lube as much as the next person.
so We asked our kinky staff to tell us which products are their Faves.  Some are good for solo play, couples play and most are good for a big ol' orgy too!
Check out our top 10 list and have Fun!
Top –  10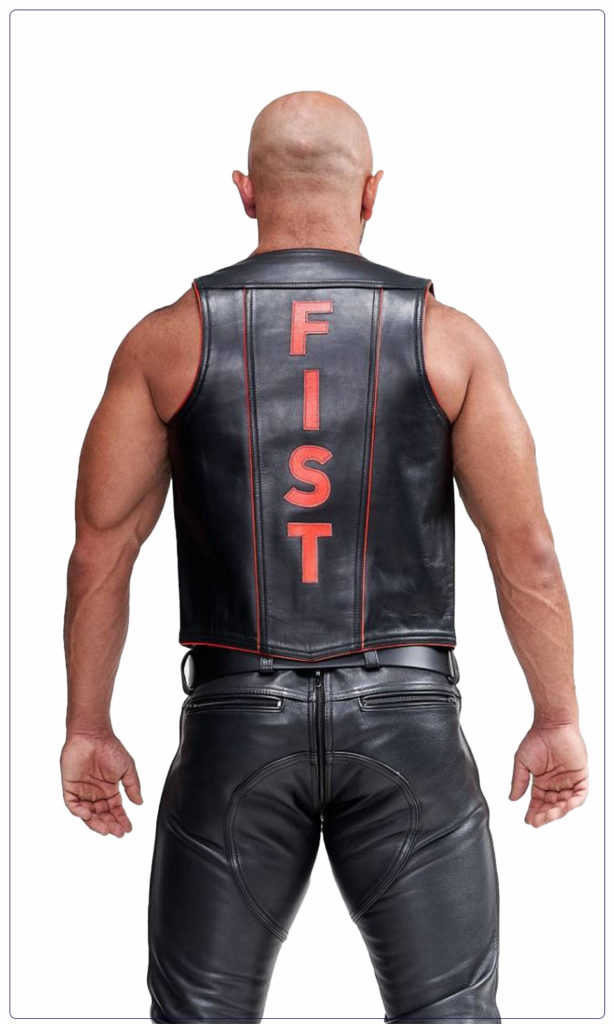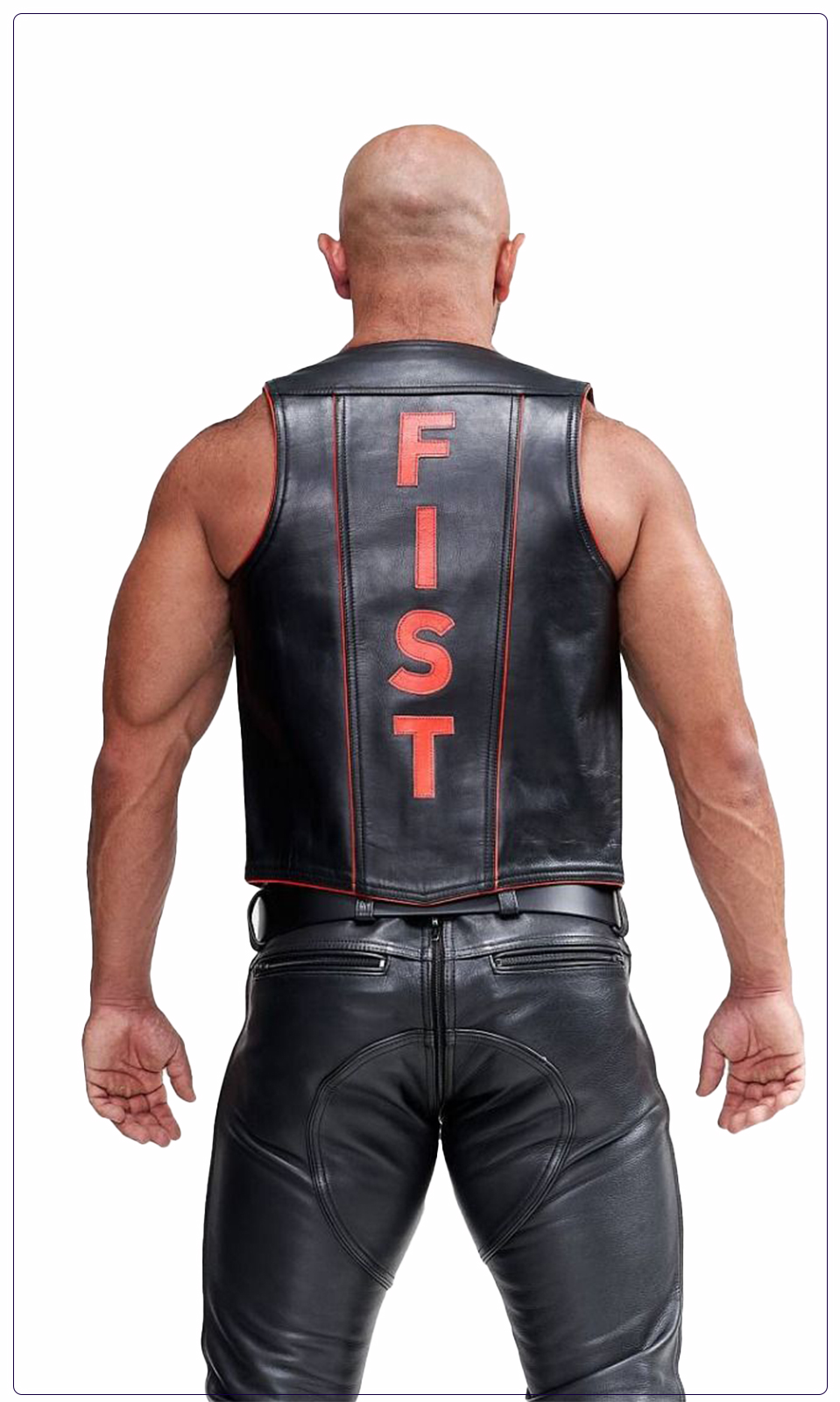 Show them who you are and what you are into!
A new variation on our existing muscle vests, show the world who or what you are by wearing this vest with a clear message!  This Mister B Leather Muscle Vest is a modern European design bar vest intended to leave your chest and nipples half exposed. 
Forget about all the old skool boring cut bar vests found elsewhere else and choose this super sexy one to complete your leather outfit! Handcrafted in our leather workshop from strong yet supple 100% aniline full-grain cow leather. With handy inside pockets so you can carry some personal belongings. We also carry them plain black OR with white, blue, or red stripes. 
The ABox Mk2 is an upgraded design of E-Stim Systems original ABox, smaller, lighter with more power, and a more sensitive microphone. The ABox Mk2 is a unique dedicated audio-driven E-Stim Powerbox. Possibly not for the beginner, it will certainly add something to any electro play toy box. 
Wider and longer were our guiding principles when creating the next size up in the Grip series. This 15-inch circumference plug features extra height in the neck to make sure the huge width clears your (ruined) hole. Slide over this massive 4.8-inch-wide plug for an insane – and insanely comfortable – stretch that will leave you gaping. 
Available in the following colors: Blue Steel and Forge Red. 
These Mister B Sheep Leather Police Shirts are not to be missed items when you go for the complete leather uniform look. Made from the softest shirt leathers available on the market and handcrafted in our leather workshop from strong yet supple 100% aniline full grain sheep leather which is softer in touch and feel than cow leather. 
BORE is a hefty hollow Butt plug complete with a fitted silicone stopper. It's made from our signature smooth Pure Platinum Silicone so it's soft enough for insertion but firm enough to keep you feeling spread open. The outside is textured with thick, spiral-shaped ridges that are designed to "screw" in and stimulate from the inside. The pure silicone stopper functions like a cork and lets you plug BORE's hollow-core tightly. 
For the strong, fast, alert, and playful pup Mister B has created this Mister B Shaggy Dog Hood. This Shaggy Dog Hood is now also available in the Circuit colors: Blue/White and Red/Yellow! 
This feisty pup hood is made of sturdy yet supple leather and is firstly equipped with a Snap-On chin cup and secondly, with a detachable muzzle to go over the whole snout. 
This kinky Mister B Leather Face Muzzle Harness is a new variation on our classic face harness. This headgear gets you right in the mood as soon as you buckle it up. 
 
Made with 2mm, premium stitched, black, saddle leather, this adjustable piece can fit almost any head, plus has a removable muzzle for the option of an accessible mouth hole. The D-ring on top will help your master control your every move. 
This high-quality 5-point leather sling is the perfect addition to your playroom or bedroom. Available in different color combinations, super durable, and easy to clean. Compatible with the Mister B Sling & Bondage frame… all you need is some chains and you are good to go. Have FFun!
The Mister B Vac Rack. The ultimate addition to your playroom for the lovers of intense latex play. Bondage, Sensory Deprivation, and Breath Control are some of the endless possibilities of the Mister B Vac Rack. The Mister B Vac Rack is basically a frame of PVC tubes, with a natural latex sack over it. After set up, you can connect the Vac Rack to your vacuum cleaner which will suck the air out of the latex sack. The vacuum will hold you down tightly in the latex sack, creating a restrictive and sensual experience. 
Mister B DOUBLE-F CREAM is an oil-based lubricating cream. The rich consistency makes it ideal for fisting, play with your large toys and massages. Keeping slick and smooth for a long time, DOUBLE-F CREAM is perfect for both regular and more extreme FFun. 
Non-toxic, tasteless, fragrance-free, not tested on animals. 
DOUBLE-F CREAM is NOT compatible with latex and condoms.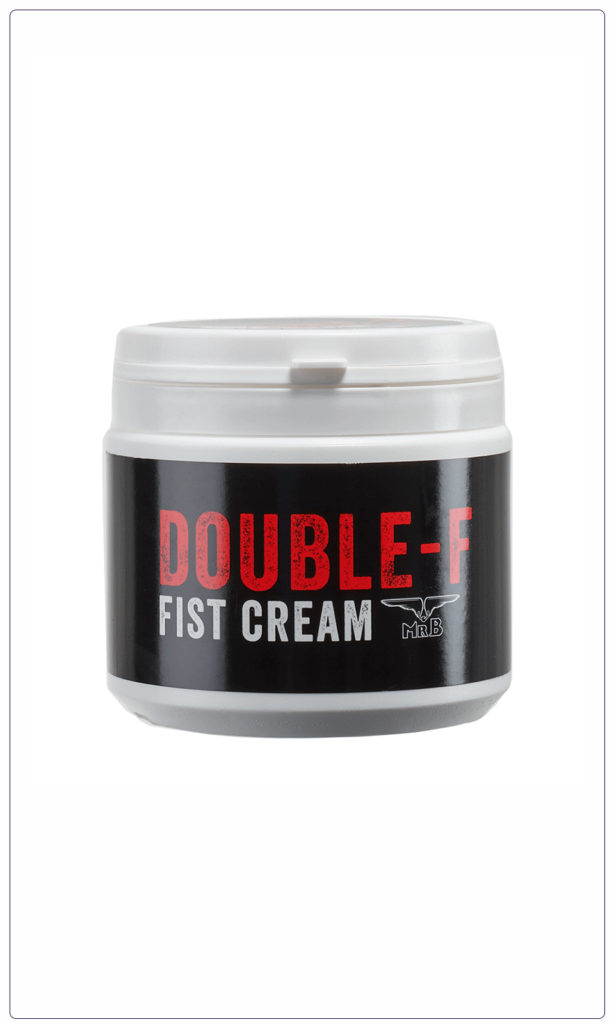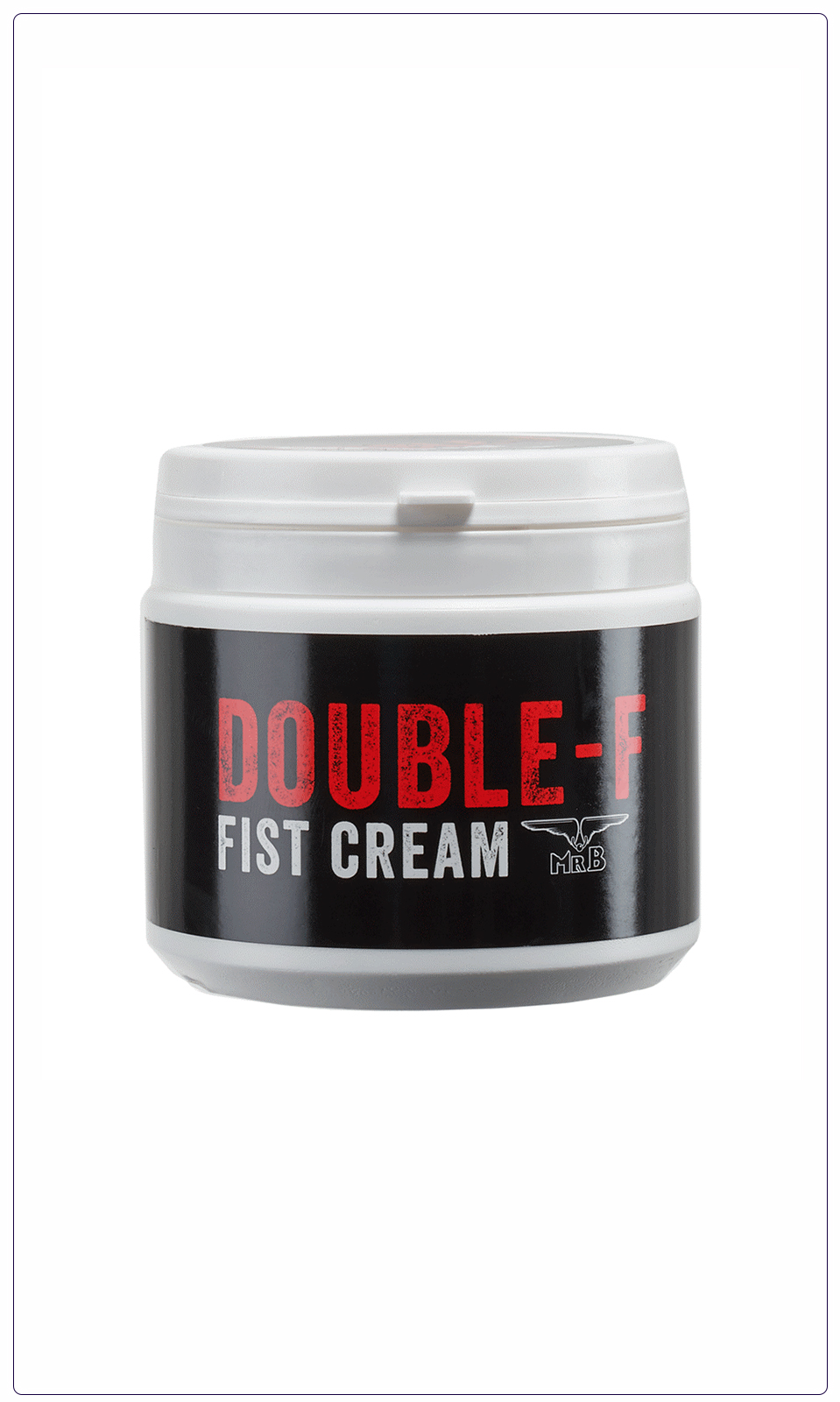 Let us know in the comments below what your FAVORITE mister b item is!