For this issue's In the Mix, WINGS sat down with the Dutch DJ simply known as PECTOR (he/him). We discussed his success, his thoughts on sexuality and identity, and above all else, the importance he places on making it all about the music.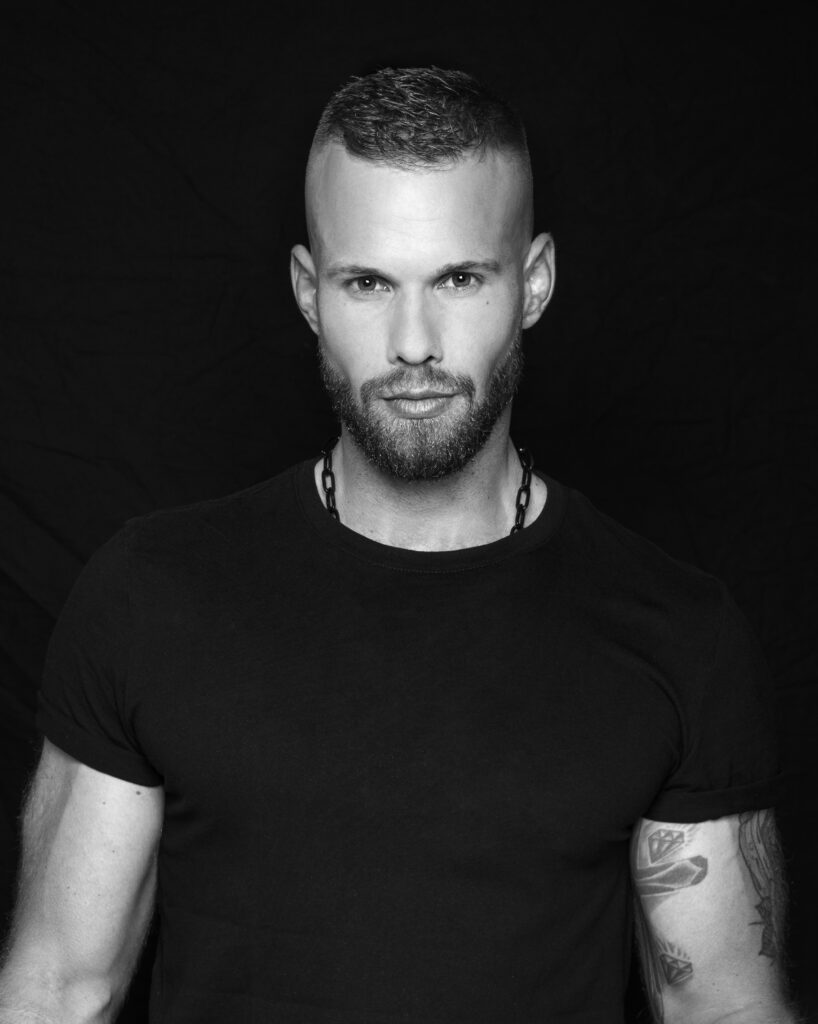 What kind of music do you play and how did you get into it?
"I play techno. My specific style is rolling techno, so it's high-intensity. Imagine the sound of a rolling steam train – that's how I like to describe it. I used to live with a guy who was a DJ, and he had all this great equipment at home. So, I just started practising. I did that for hours a day, every day, for months. After a while, I started to upload my sets on SoundCloud, so I could listen back to it later at an afterparty or for working out. An underground rave organisation in Amsterdam heard my music and invited me to play my first-ever gig. It was an illegal rave, and I was playing in this outdoor tent as the rest of the rave was being set up around me. Oh, and it was in the middle of January, so it was freezing cold! It was defiantly not the most glamorous thing, that's for sure, but it got my foot in the door so I'm grateful for that! From there', things started to pick up; I got better timeslots, more recognition, more gigs."
What sort of music inspires you to get creative and be musical?
"People are always very surprised when I tell them that I don't only listen to techno. I can get inspired by all kinds of music. Even pop music. When I wake up on a Monday morning and I'm eating my breakfast, yeah, a little pop to start my day is always nice. I don't really have a specific artist that inspires me, but I am definitely inspired by pop culture."
Regardless of how you identify in your personal life, would you market yourself as a 'Gay DJ'?
"I think there's a certain expectation of what 'gay music' is and what a 'gay DJ' would play. I prefer the term 'queer'. To me, it is less limiting and doesn't put people into boxes. When you say 'Queer DJ', it lets people know that your music is for anyone regardless of what they want to be, who they want to love, or how they dress. It also takes the focus away from that aspect, and back to the music, which, for a DJ, is what it should be all about. Music is something that has the power to unite people regardless of sexuality or gender."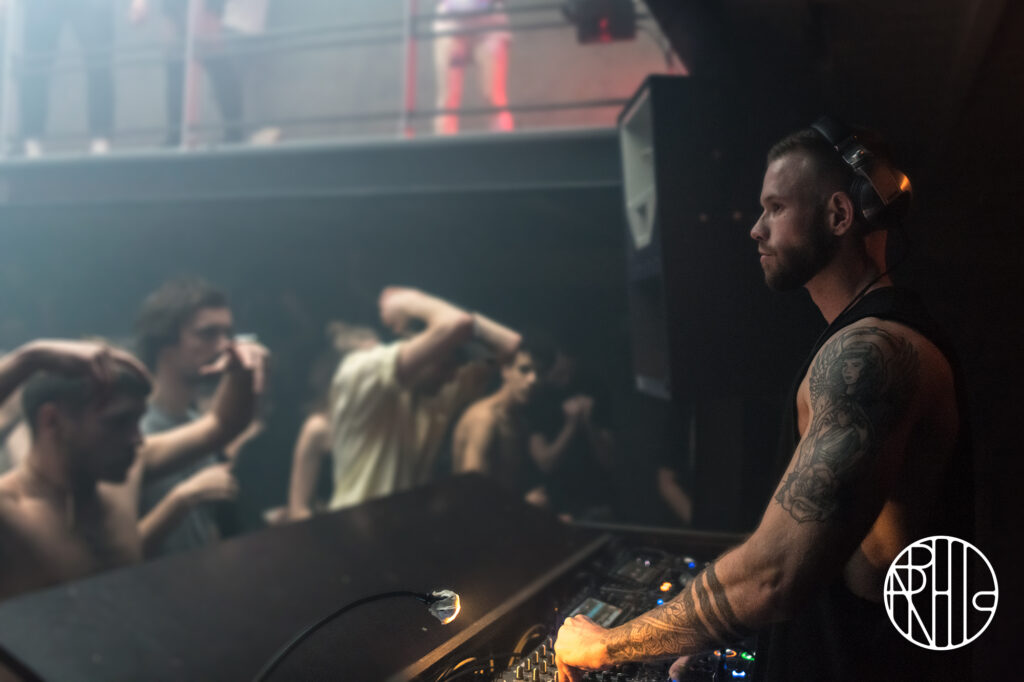 As you have started to build a reputation and become a recognisable face in the scene, have you felt an increased pressure to look a certain way?
"In the same way that the focus shouldn't be on the crowd listening to the music, the focus shouldn't be on the person playing it. With that said, I can imagine it is easy to go down the road of caring about how you look and what people think of you. I think it helps that often I cannot see the crowd I am playing for, so even if they are looking at me, I feel sort of invisible. There was one instance when I was booked for a gay party, and they wanted me to play tech house. I don't play tech house. Never have. So, in those instances you do begin to question why you specifically are being asked to play and if it's really about the music or if you're just being used as eye-candy. And even though it was still a gig and it paid, I turned down the offer."
What's the best place you have ever DJ'd?
"There's been too many great gigs to pick one, but recently I played at Sexy Party Cologne and that's definitely up there as one of the best. They really took care of me and made that whole trip very smooth. I was given a very nice hotel, got picked up from the hotel, and I had a personal taxi I could use whenever. And then even the party itself was just such a great experience; I was DJ'ing in this long industrial-style concrete hall with LEDs on the ceiling and an incredible sound system."
Your career as a DJ is going strong and the future looks exciting. So lastly, what party or event do you dream of playing at?
"Can I only pick one? Well, Berghain in Berlin of course. For many techno DJs like myself that's what we aspire for. However, if Awakenings were to call and ask me to play, would I accept? Absolutely fucking yes!"
Keep up to date with PECTOR on Instagram @_pector. Of course, you can listen to his incredible sets on SoundCloud (just search 'Pector') but do yourselves a favour and go see him live!